Interview – From Moneymax To Ca$hminus (1996 – 2017)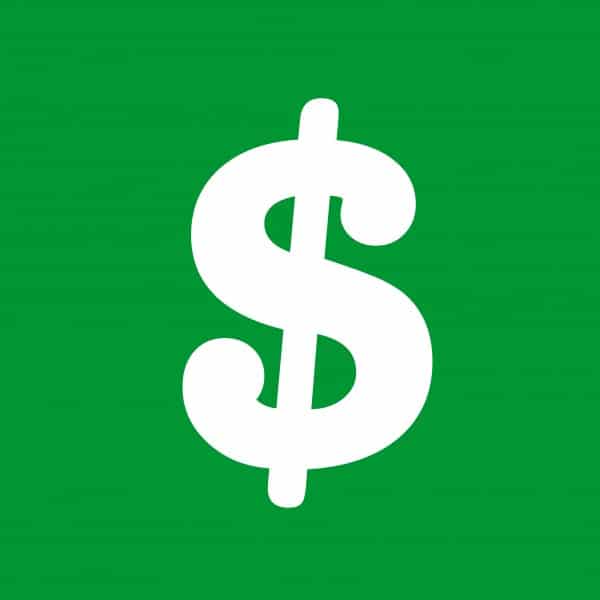 Since a few weeks, you can find the Moneymax / Ca$hminus split 12inch on Bordello A Parigi in record stores worldwide. While A-side "Your Satisfaction" was first released on a CDR back in 1996, the two versions of "No Satisfaction" on the flipside were written only about twenty years later. Belgian DJ Gratts (½ of Ca$hminus) chats to Frank van der Linden (⅓ of Moneymax) about the start of his project.
How did the idea first spring to mind to produce an electronic album as "Moneymax"? Did you feel the urge for a little excursion outside of pop and rock music with your band "De Mens"?
At the time, we were recording demo tracks for what would later become the "Deluxe" and "Wil je beroemd zijn" albums. At the same time, we were going out quite a bit and got bitten by the big beat and electro bug. That's how we first got the idea to use an eight track recorder to start experimenting with beats. Before we knew it, we'd finished ten tracks. We quickly understood that it would be better to released them under a different name and be a bit discreet about our background as "De Mens". We wanted listeners to value the sound of the tracks, not just view it as a silly side-project from an established rock band. We went quite far in keeping this mystery: the promo cds were sent to press and radio completely anonymously and attached with a fake bio. It was fantastic to hear "Your Satisfaction" being played in Luc Janssen's popular show on Studio Brussel and on "Keineig" on the same station, without anyone having any suspicion that it was us who were behind the track.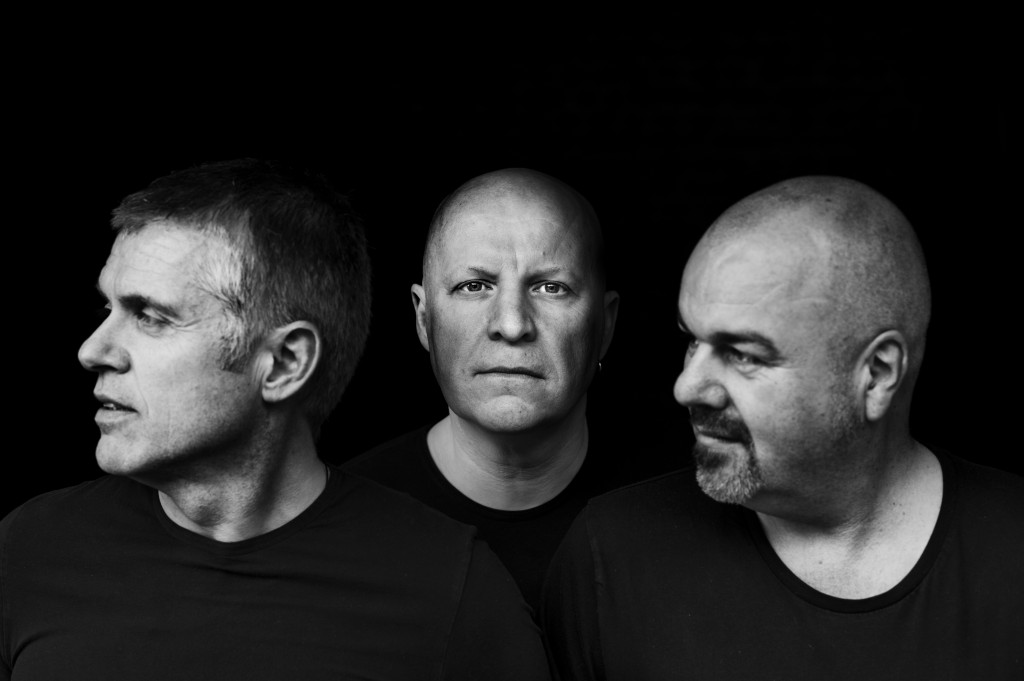 'De Mens' – photo by Stephan Vanfleteren – 2012
Who or what influenced your sound at the time?
As mentioned we got exposed to a lot of big beat when out: early Fatboy Slim and Chemical Brothers 12 inches, Bentley Rhythm Ace, Freestylers, Propellerheads… But we were also into some techno like Dave Clarke, dub from Lee Perry and – unconsciously – also classic Belgian beats such as Front 242, Erotic Dissidents…
What sort of gear did you use to record the LP? How long did the production process take?
We used a Yamaha eight track cassette recorder, an MT8X if I'm not mistaken. It was so easy to use (and abuse) and its sound was amazing. The whole thing was pure fun which is why the output happened so fast. Dirk Jans finished a new album track every week, but we also produced a lot of stuff we couldn't use (laughs). It was a fun – and often not so sober – undertaking.
The album was produced by you, Dirk Jans and Michel de Coster. Did you all have your own distinct part in the creation of "Beats For Analog Use"?
Most of the music was written by Dirk while I was redirecting and adding ideas or structure. Michel was more the outsider that was adjusting things every now and then, although he did come up with the most important bassline from the album, the one on "Your Satisfaction". Dirk and I were constantly searching for samples and sounds. It helped that you could only record for about 8 seconds at a time on our cheap dj-sampler, it was literally playing and making fun on tape.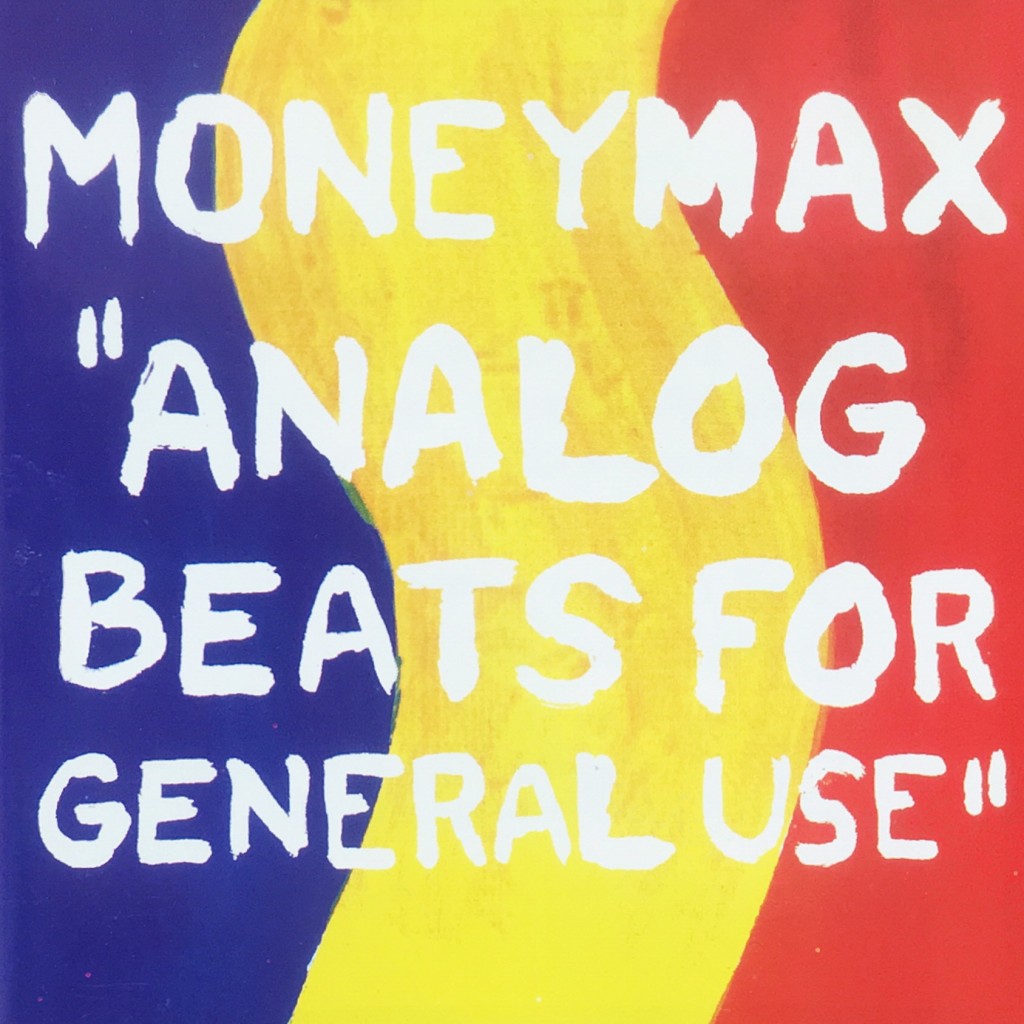 "Your Satisfaction" boasts a clear Belgian sound, almost touching new beat. Was that something you were looking for?
Not at all, we were actually trying to steer away from new beat! (Laughs). But apparently we didn't succeed. Maybe it was because of all the analog gear we used: Casio synths, the Yamaha DX-7, etc. And I'm afraid we also couldn't hide our background as post-punk musicians. Michel and I had played in a few new wave bands together that also sounded way too Belgian for our taste. At the time, we had no clue that sounding Belgian could also be beneficial.
Are you working on any electronic music projects at the moment? What can we expect from you and "De Mens" in the near future?
No, unfortunately no electronic projects planned from us. We've been out of touch with the clubbing scene for a few years plus I'm a total computer dummy. Dirk is currently involved in the Black Juju project though, a very hefty sounding electro project and collaboration with Buscemi. With "De Mens" we're working harder than ever. This year we're releasing two new albums as well as celebrating the 25th anniversary of the band. Early 2018 I'll also be releasing a solo album. So too much work to plan a Moneymax comeback! But we are extremely happy that some of our music is rediscovered and that it sounds surprisingly up-to-date, certainly in the new Ca$hminus mix. Long live the Yamaha MT8X!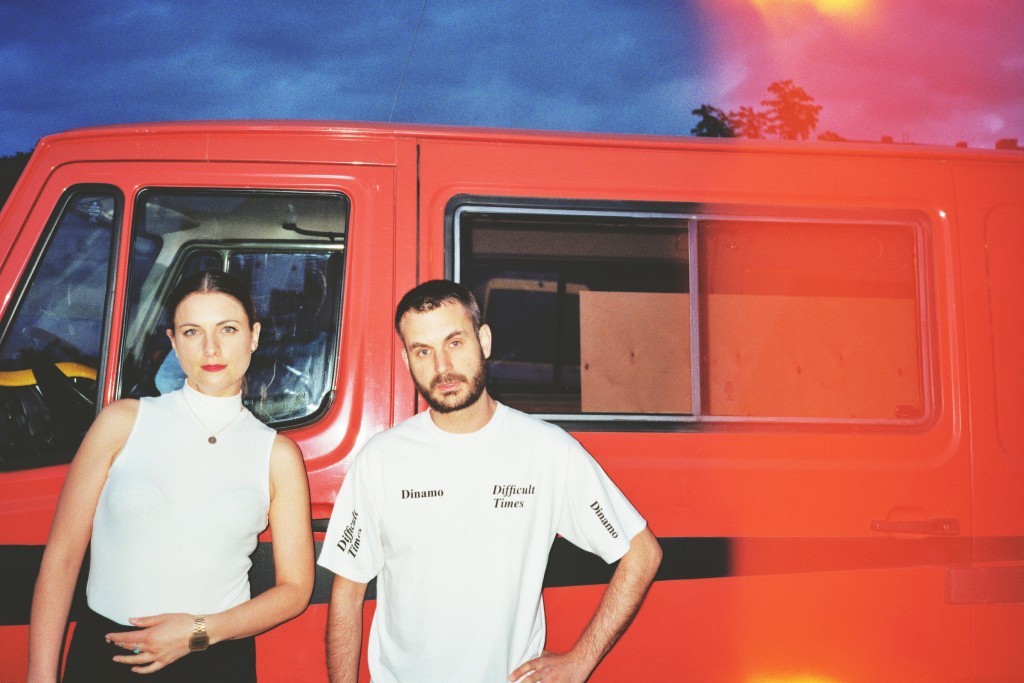 Eluize and DJ Gratts aka 'Ca$hminus'
Check out the release here.