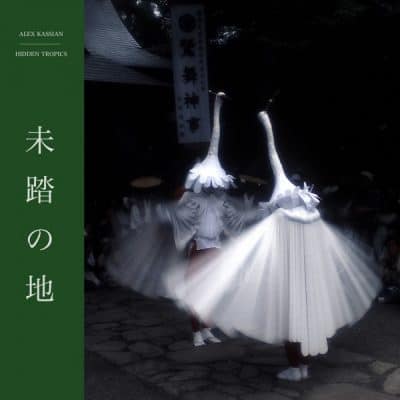 Hidden Tropics EP
In stock
Label:
Utopia Records
Utopia Records uncovers the work of Alex Kassian the Kyoto born Berlin based producer and DJ whose work as Opal Sunn and Al Kassian has been turning heads and shifting feet in recent times. Over the last decade Kassian hosted word of mouth dances in London and Berlin where he gained a reputation as one of Europe's most promising artists. Kassian's recent output has been primarily composing scores for contemporary dance and theatre in Berlin, an approach he brings here to this 6 track EP 'Hidden Tropics'.
Kassian inspired by other Utopia Records artists such as Lars Bartkuhn and Vangelis Katsoulis delves deeper into his compositional scope for a sound that joins the dots between ambient, world music to spiritual house in parts inspired by his homeland of Japan as heard on 'Bells of Ukyo' and the 80's Sakamoto-esque 'Olson Waters'. The title track is a breakthrough in contemporary house music, sure to be picked up on by the tastemakers from New York to Johannesburg to Berlin to Amsterdam to Tokyo and beyond.
Cover image of 'Tsuwaono Sagimai' by Makoto Furukawa, Shimane, Japan.
Add to playlist