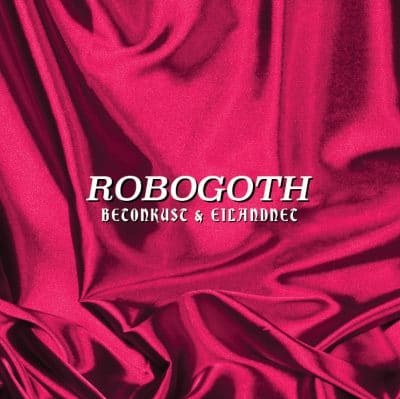 Robogoth EP
In stock
Label:
Mothball Record
Mothball Record is proud to present the first collaborative EP from Betonkust & Eilandnet, made unironically for goths who like to dance.
Betonkust, who as well as receiving widespread recognition for his work with Palmbomen II on the "Centre Parcs" album, has already several strong solo releases, often influenced by the Belgian New Beat scene. Eilandnet meanwhile has an extensive discography of quintessentially Dutch electro pop under the pseudonym 'Stippenlift' .
Most listeners will gravitate immediately to the tough and gritty electro opener "Meaningless Sax" or the melancholic beauty of "Ultra HD Game Water", but besides these two tracks is an EP of diverse material reflecting the artists' interests and obsessions (hinted at in the track titles).
This EP was recorded live in Betonkust's studio outside Amsterdam, in a single 14 hour session with no edits. In the words of the artists "we recorded until we couldn't hit the right notes anymore".
Add to playlist