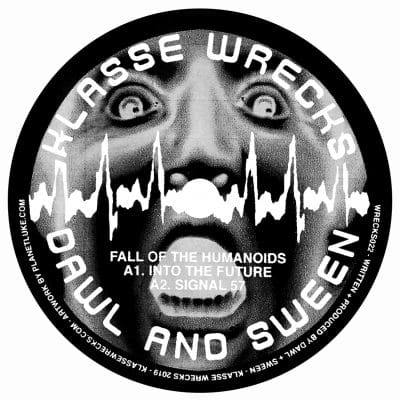 Fall of the Humanoids EP
Label:
Klasse Wrecks
Set a reminder to get an e-mail notification when item is available
Dawl + Sween are back on Klasse Wrecks with a follow up to their well received 'Rise of the Humanoids' EP from 2018. The UK DJ-Producer combo is back with more of the same classic Electro-Break sonics that had the fans of the first EP feinding so hard. The mantra seems to be similar too, no frills and direct to the point with equal parts Bleep and Rave thrown in resulting in a no brainer buy of a record. SWITCH!
Add to playlist