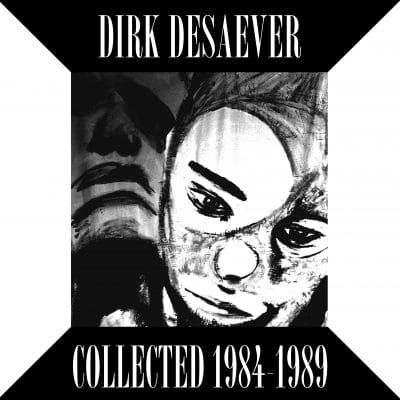 Collected 1984-1989 (Long Play) LP
In stock
Label:
Musique Pour La Danse
The pièce de résistance of the 'Collected 1984 – 1989' project, all the music on this LP has never been heard before, except for a single tune released on a rare 7? in 1988. The track selection and sequence is the result of Ducret & Isar closely listening to the many hours of unreleased material Desaever shared with them.
The record can be approached as an imaginary album or even the soundtrack of a lost film or TV show. The idea was to tell a story about Desaever?s music by highlighting its themes and variations. While some tunes can be imagined within a New Beat context, it?s clear they were not created with clubs in mind. In fact, most of the material here is actually closer to minimal wave, synth wave and dark wave. With a certain gothic melancholia as the common thread running through the record, some tracks can only be described as lofi library music with a strong medieval reminiscence, others are closer to the wave aesthetic, and finally a few could even be considered ambient.
Desaever's house holds many rooms, each one different from the other. After completing a grand tour of the mansion and seeing the bigger picture, it will become clear for listeners how truly unique this producer sounds, even compared with other Belgians from the 80s. Saved from oblivion and irremediable decay, the music on this LP is now just waiting to be played and listened as well as to inspire.
Add to playlist