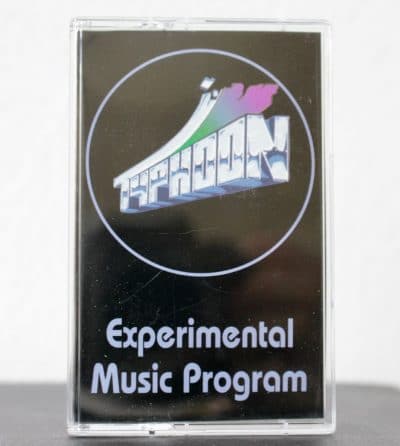 Experimental Music Program 01/94 Tape
Label:
Protofuture
Set a reminder to get an e-mail notification when item is available
Italian club culture pioneer Beppe Loda, has played more parties and mixed more genres than Jesus (according to Vice Magazine) and his contribution to dance music cannot be underestimated (thanks DJ Harvey). He refined his unique sound and skills, during his long residency at the mythical Typhoon club in Italy from 1980-1987, hypnotising thousands of dancers every week and recording some of the greatest mixtapes ever made (thanks Vice Magazine again!).
New Berlin Based label Protofuture, with its "Typhoon Tapes" series, decided to bring back to life, some of this these mixtapes. probably Focussing on the lesser-known and not non on Youtube'd (yet) between tapes from more than 200 available that were recorded, with the goal being to expose showcase them as, what we consider to be, an important reference heritage, for the present and the future generations of deejays, diggers and music lovers.
"The Experimental Music Program 01/94 was recorded around may '94 at the Sound Music Room club in the north of Italy. Which was the club opened by the same owner of Typhoon, after the that legendary club closed in 1987. It is a very little-known or heard tape, a mix of space rock, trip-hop, break beats and trance, that didn't see the light, except for less then 100 copies dealt passed between a small circle of clubbers in the north of Italy at the time."
**We have dug the original covers from 1994 and all the original stamps from the Typhoon era, also a good dose splash of leftover ink, that has been used to stamp all the tapes, from the 80's till until this release. **So that means that it comes with the original cassette cover from 1994, hand-stamped using the original stamp and the ink from the Typhoon era…….authentic!
Add to playlist