Sale!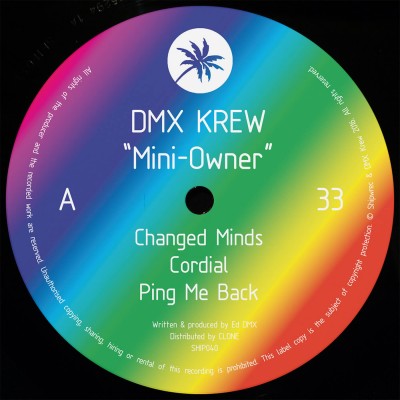 Mini-Owner EP
Label:
Shipwrec
Set a reminder to get an e-mail notification when item is available
Firm favourite DMX Krew returns to Shipwrec for his third release. A spiral of styles come together for Mini-Owner. Funk. Electro. Synth. All are twirled, whirled in a shimmering sound. Cold chords meet warm fronts, meandering grooves and playful interlock to produce a sound that is totally unique. Energy levels are high throughout, sun soaked synthlines dappled by glowing rhythm patterns as Ed DMX delivers six tracks of grin-inducing electronics.
First run pressed on 200 coloured copies.
Add to playlist