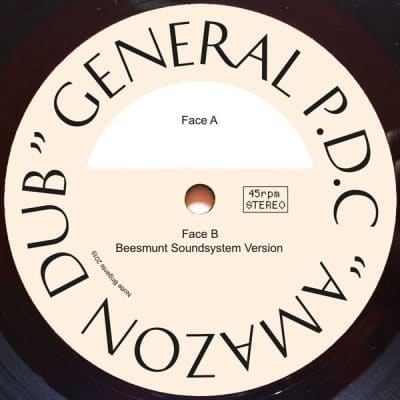 Amazon Dub 10"
Label:
Notte Brigante
Set a reminder to get an e-mail notification when item is available
HLM38 at the controls under his "General P.D.C" guise. He's still exploring diverse and forward thinking dub music. Coming with deep exotica vibe and sharp Uk 90's chopped up break.
Beesmunt Soundsytem version on the flip takes the tempo up. David and Luigi are serving a little more upfront style remix. Thunderous and infectious vibes mixed with rolling breakbeat making the track as addictive as it is effective. Late at night, crowds rise. Peace!
Add to playlist