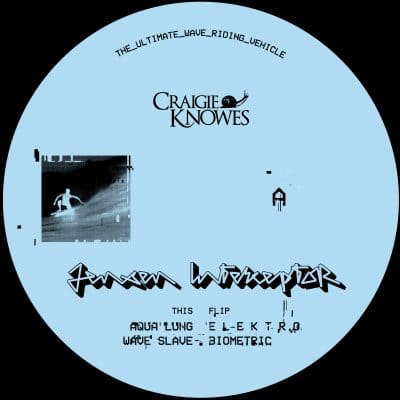 The Ultimate Wave Riding Vehicle 12″
Label:
Craigie Knowes
Set a reminder to get an e-mail notification when item is available
One of Jensen Interceptor's strongest releases to date, and no wonder, it's on Craigie Knowes! Everything that Jensen's followers enjoy in terms of his electro master-class is included here, and much more too. On this record his gaze occassionally drifts from his hard-hitting electro sound to land on 4×4 beats and acid flavours, in true Craigie Knowes fashion.
Add to playlist