Sale!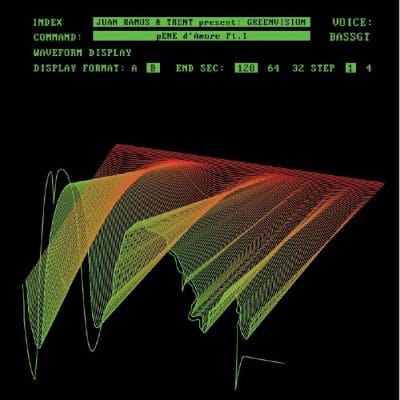 Pene D'amore Part 1 12"
In stock
Label:
CockTail d'Amore Music
"Berlin based Cocktail d'Amore Music and Ene Tokyo join forces for Greenvision's debut – The Italo-American duo formed by Trent and Juan Ramos. pENE d'Amore Pt.1 is the name of their first 12 inch. This is one of those records that makes you start questioning matters of genre and music construction. Sit back, press play and enjoy this ultra-cosmic adventure.
The different rhythm patterns included in Surdinia melt organically with the acid lines, the high UFO whistles and spaceship-like sound effects, exploding into an unexpected and comfortable piano house line, solving the puzzle and leaving you thirsty for more. Meccanica is a slow tempo gem, It combines elements of industrial and Balearic with a touch of submarine-like soundscapes. Ramos and Trent's music-making philosophy is as special as unique. The multitude of elements that compose each track has its own life cycle, its own ecosystem."
Add to playlist