Sale!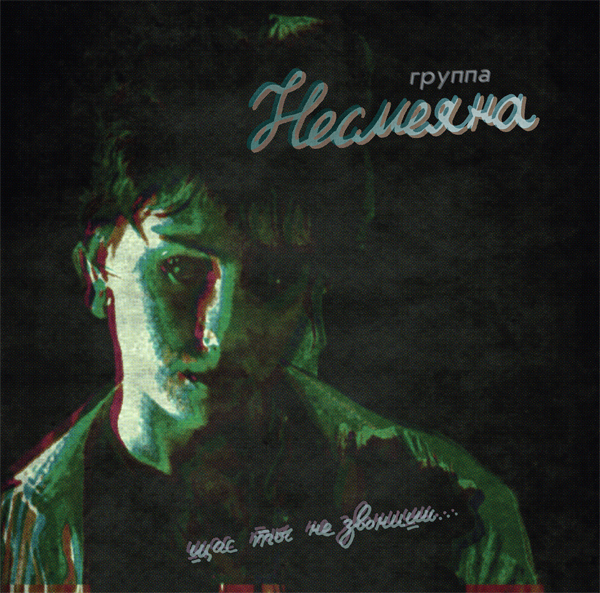 Now You Don't Call LP
In stock
Label:
Baran Records
Over the years of their creativity, Nesmeyana have developed their own distinctive "horror-trash-synth-pop" style, occasionally blending it with elements of musique concrete and post industrial noises. Notable russian media and critics defined it as "red disco", which now not only refers to Nesmeyana's musical heritage but also to a blooming homonymous community residing on the russian facebook-alike social platform vk.com, currently consisting of nearly 10K music lovers [1] and dedicated to lost soviet "cooperative disco" artifacts.
With their debut album Щас ты не звонишь (Now You Don't Call) Nesmeyana begin a horror journey through the dark decades of 80's and 90's exposing the most troubled themes of Soviet Union's "post-perestroika" period — premature deaths of AIDS and drug addiction, Afghanistan war victims brought home in coffins, devastated industrial landscapes where often rape & murder takes place; this album tells us some unpleasant but quite realistic stories which may have indeed happened in the past [2].

A combination of a simple drum machine beat, silly synth bubbling (which can compete with The Residents in its cynicism) and Seleznev's provocative, full of black humor lyrics produces an "effect of a bomb, exploding in your head" [3] and from one album to another their "red disco" style gets only better. It turns out that Nesmeyana's approach to re-thinking and re-interpreting the last decades of dying Soviet Union can be nearly inexhaustible in terms of music creativity and might even eventually open a real portal to hell. Who knows, maybe that's the reason why Nesmeyana do not record music anymore, the duo is mysterious about that.
While some say that songs of Nesmeyana is nothing more than a sort of odd, sarcastic post-modern prank and could not be taken seriously, on the other hand the disturbing images they create are capable enough to embrace the whole epoch in soviet history. This could be a reason why this studio project (Nesmeyana did very few gigs when they were active), despite their short existence, earned eternal love and devotion from russian-speaking fans all over the globe.
Besides, they may be among the few ones who dared to explore pretty controversial subjects in soviet history which not everyone likes to talk about, especially today, when Russia seems to be ready to bring back these devastating 90's years intentionally, both politically and economically, in a strange self-destructive attempt of resurrecting the long forsaken corpse of communism.
Summarizing everything written above, we may conclude that Nesmeyana is definitely not for everyone's ears, but to be honest, how often do you have a chance to listen to some cool music from Voronezh?
Baran Records presents: "Несмеяна"— Щас ты не звонишь. Дебютный LP.
A1 Осям-осям
A2 Черный листопад
A3 Лифт любви
A4 Снежана
B1 Тук-тук
B2 Море пожара море огня
B3 Увези седьмой трамвай
B4 Свое время убивать
B5 Шуба из Афгана (Таньке-Комбинации)
Limited to 320 copies vinyl edition.
Add to playlist