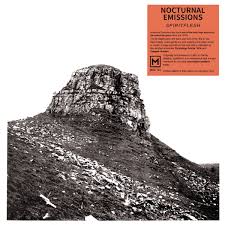 Spiritflesh LP
In stock
Label:
Mannequin
Mannequin Records is elated to start a serie of re-presses dedicated to the legendary Nocturnal Emissions, one of the best kept secrets of the industrial genre since the 1970s.
Originally self released in 1988 on Earthly Delights, Spiritflesh' is a masterpiece and a major reference for the early drone/dark ambient minds.
By the time the album came out, Nocturnal Emissions had already produced several albums of electronic music which varied from noisy to funky. Displaying his usual perversity, Nigel chose to ditch electronic dance music immediately before the acid house revolution and produce a series of utterly compelling atmospheric albums which are often referred to these days as being "ambient industrial".
"Spiritflesh" was the first offering by the new shape of Nocturnal Emissions. The record "came out of a long, hard thinking, a personal examination of my own motives for working within music." Nigel Ayers played church harmonium, chime and music box on the record, and used samples of chimpanzees, cattle, and African and European wild birds. While generally ambient, the music is not like Brian Eno's work; it is atmospheric, but impossible to relegate to the background.
"There's always a dangerous intrusion of the real world into our music," Ayers said. "We're looking into the relationship between people and the environment, the kind of feedback which happens between people and locations. Underneath it all, this planet has got its own message."
Add to playlist