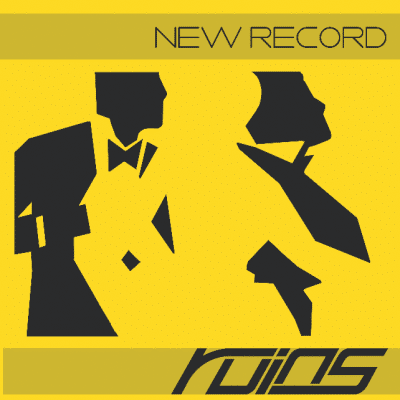 New Record LP
In stock
Label:
Mothball Record
After a long time in the works, Mothball Record is proud to present a lost album from legendary Italian wave band: Ruins.
Hailing from Venice, Ruins are one of the pioneering artists of the Italian new wave scene beginning in the late seventies: an explosion of new and exciting art, music and film.
The tracks on "New Record" were taken from the self-distributed, tape only release from 1983 "Side Roads".
This album was timed directly before their most well-known releases in contemporary times, the "Fire / Crime" 12" and the eponymous 4 track EP on Black Square.
Taken from the original master tapes and selected by Ruins themselves, the album should be listened as a whole to gain the full experience, but immediate 'must-hear' tracks are "I Don't Know", "I Love You" and "Last Night DJ Killed My Wife" featuring early use of Roland TB303.
At times unsettling, beautiful, violent, harmonious, these songs will finally get the audience and exposure they deserve 35 years later.
Add to playlist