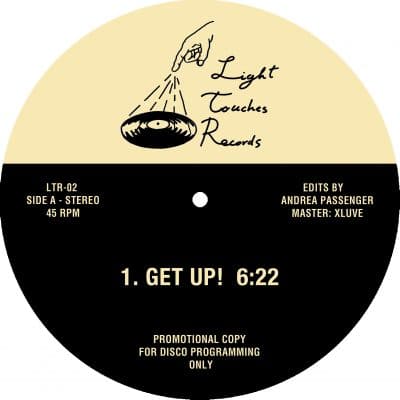 Light Touches 02 12″
In stock
Label:
Light Touches Records
After the instant sold-out of their first 12", Light Touches Records is back with three new hot tunes: "Get Up!" is a midtempo intense stomp with extended acidic guitar solo, a well tested secret weapon to make your dancefloor sweat.
On B side "Let's Do It" delivers an uptempo disco number with uplifting vocals and arrangements. Closing the B side, "Around" is a moody soulful tune that morphs into a relentless hypnotic groove in the second part. For the most demanding djs out there.
All tracks have been carefully edited without overdubs, in order to bring the spirit of classic disco manipulators to today's dancefloors!
Light Touches Records is devoted to shed a new light to hot rarities, unknown grooves as well as forgotten classics.
Limited pressing. Comes with insert.
Add to playlist