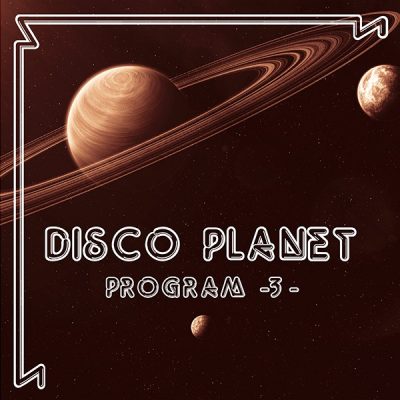 Disco Planet Program 3 12″
Label:
I Venti
Set a reminder to get an e-mail notification when item is available
The third episode in this popular compilation series is here. 4 vintage powertracks on one vinyl. Den Haan – Gods From Outer Space is probably the best cosmic disco track ever crated. When we release Mirko Hirsch – Fire back in 2010, many people were disappointed that the original demo mix was not on this vinyl. Well, here it is. In 2004 Karel Post created Rozzetta – Fantasy in his fantastic studio, Mixroom.One. This great remix has been made especially for Disco Planet, you won't find it somewhere else. !Distain – SynthPopBoy (Parralox Remix) is a recent track which will blow every dancefloor away.
Add to playlist