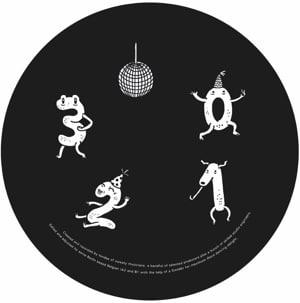 Fuifnummers 12"
Label:
Oye Edits
Set a reminder to get an e-mail notification when item is available
Created and recorded by hordes of sweaty musicians, a handful of talented producers plus a bunch of skilled studio engineers.
Edited and adjusted by some Berlin based Belgian (A2 and B1 with the help of a Swede) for maximum disco dancing delight.
'Fuifnummers' is Dutch for 'party starters' and that's exactly what you get.
This one comes with added intros for double copy beat juggling fun!
Add to playlist