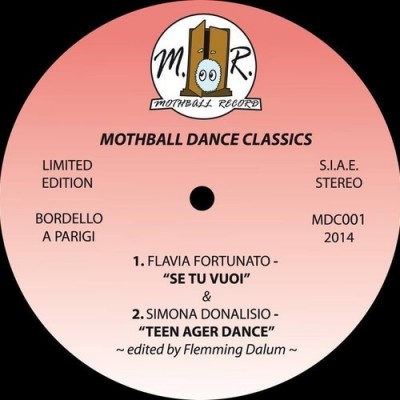 Mothball Dance Classics 12"
Label:
Mothball Record
Set a reminder to get an e-mail notification when item is available
After the immediate sold-out success of Hot Girls of Italo Disco, Bordello A Parigi and Mothball Record have returned with another strictly limited collaboration. Sure to be in high demand with collectors and DJs alike, this is a selection of previously impossible to find cuts, extended for your dancing pleasure by Flemming Dalum and Hysteric. Boasting no less than five different tracks, you can dance from the impossibly funky bassline and sweet vocals of Flavia Fortunato's – "Se Tu Vuoi" to the dark and haunting hymn "La Notte" by the mysterious Taigher. For those who know… these are the Mothball Dance Classics. Limited to 250 copies.
Add to playlist