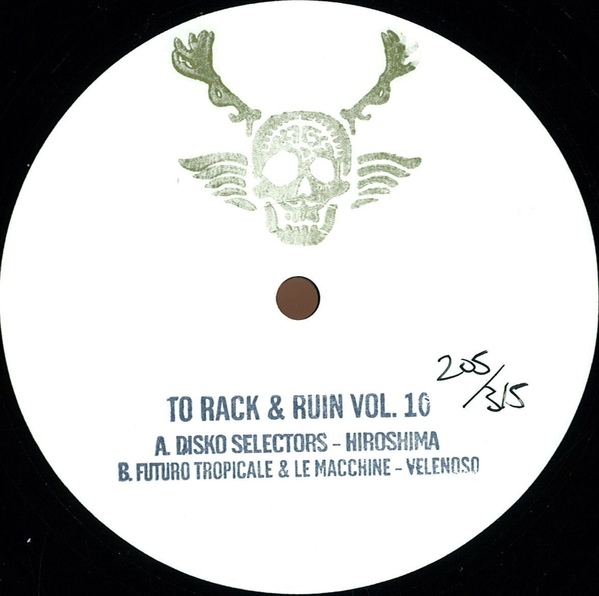 To Rack & Ruin Vol. 10 12″
Label:
To Rack & Ruin
Set a reminder to get an e-mail notification when item is available
Next up on To Rack & Ruin release we have a split 12″ full of Italian goodness! Futuro Tropicale has been a regular fixture of recent years at The Electric Elephant festival where his double team DJ sets alongside Balera FM have been the stuff of crate diggers dreams.. his voyage into the studio has not disappointed either. Velenoso is a wonderful bubbly box of chuggy, acidic, psychadelic, afro disco that rolls along with spaced out guitars & basslines. Disko Selectors have been staunch supporters of To Rack & Ruin so we were thrilled to hear some of their studio output and promptly snapped up Hiroshima for release they've got it right on the money and done that amazing feat of creating an absolute bomb of a track that pretty much is the same 8 bar loop throughout without tiring finally giving way to an absolute synth-tastic display of dance floor destroying bomb.
Add to playlist