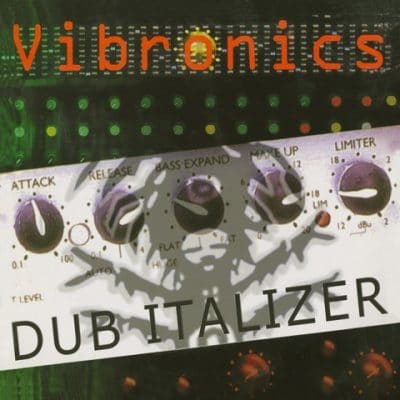 Dub Italizer 2LP
Label:
Mania Dub
Set a reminder to get an e-mail notification when item is available
Music Mania and Indica Dubs is proud to present the eighth release in their Mania Dub series. This happens to be the third LP, following the classic, 'Light Up Your Spliff' (MD003) and new album 'Dubplate Selection Volume 3 (MD006), comes another of the UK Dub scene's most popular producers; Vibronics, with one of their most significant and popular albums from 2000: Dub Italizer. Vibronics, the future sound of dub, have been vibrating the world with bass since 1997. Their music is at the forefront of the UK Dub scene, proven by over 60 releases on their own legendary SCOOPS label.
The album consists of some of Vibronics most signature songs, including Jah Music, Positive Direction and On Jah Side! The artwork of the album cover and labels have been kept as close as possible to the original, with minor edits to remove some unneeded information. The master tracks have been provided by Steve Vibronics for us to ensure the original heavyweight sound!
Add to playlist