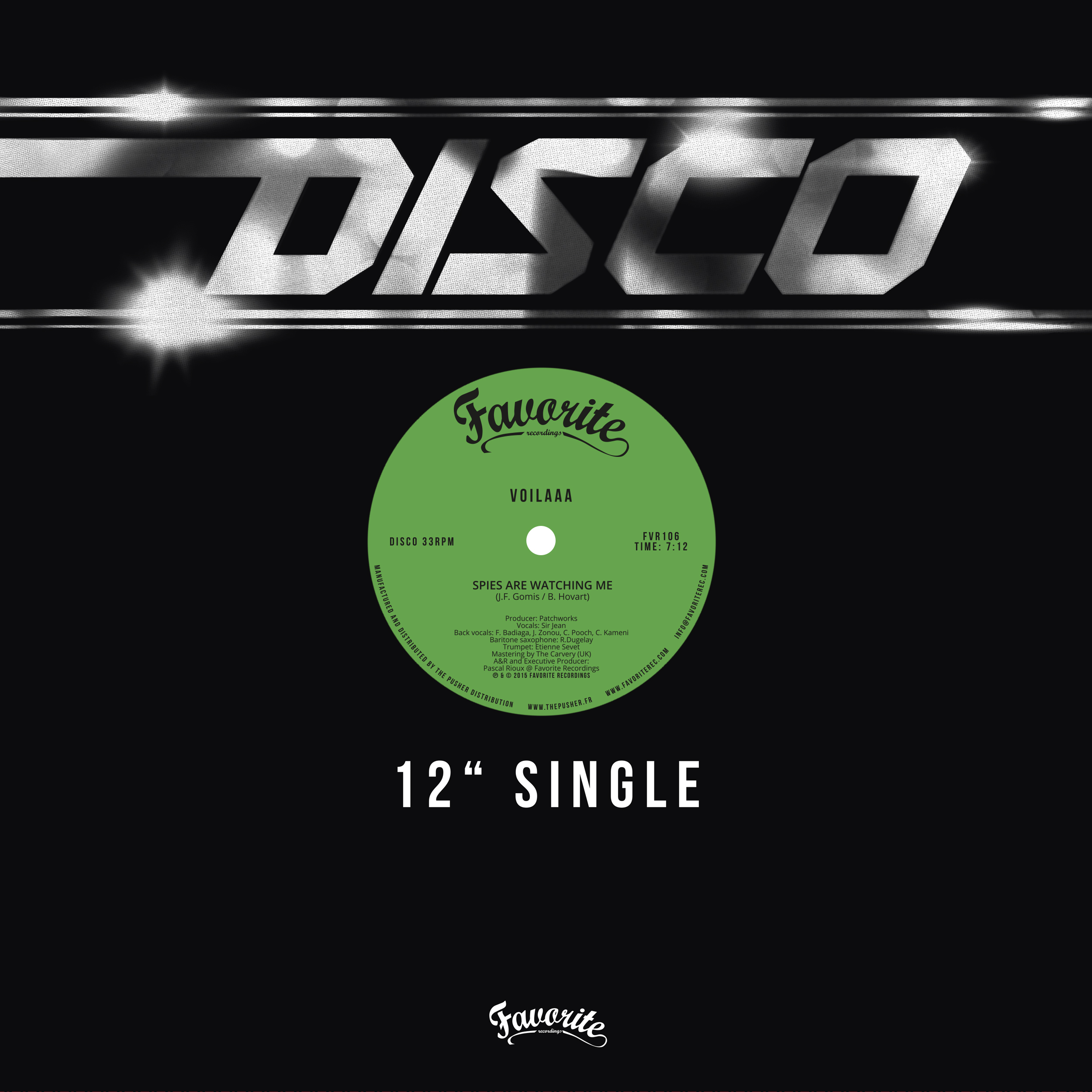 Spies Are Watching Me 12″
Label:
Favorite Recordings
Set a reminder to get an e-mail notification when item is available
Pursuing their explorations in the vast corridors of international Funk and Disco music, Favorite Recordings and Bruno « Patchworks » Hovart present us Voilaaa.
With this first single composed of 2 tracks that clearly reveal the Afro-Disco inspiration of this new experience, Favorite also expands its new series of Disco 12inch singles recently launched with several fine reissues, but this time with one of its special homemade production recipe.
Patchworks is using his unique and ruling beats and bass lines as foundations, this time he dresses all with guitars, keyboards and brass distorted with vintage and DIY effects pedals and boxes. A field game dustier and less flamboyant than the traditional and flashy Disco' codes, but perfectly suited for Patchworks, who seems at the top of his game and to have fun like crazy facing this new challenge.
With a very dynamic music scene around him in Lyon, where there is no shortage of artists with African origins, he decided to surround himself with singers from the region, even if it means to accompany them on unusual musical paths. A more than successful bet with a result surprising of authenticity, as it's unveiled by these first two titles alongside Sir John and Pat Kalla, both from a musical background as rich than different.
Add to playlist