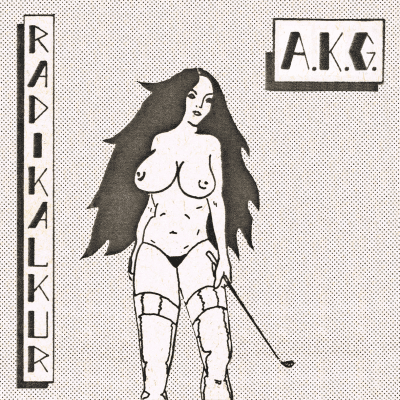 Radikalkur EP
Label:
Wiener Brut
Absolute madness unearthed by Paul Ebhart and Florian Stöffelbauer aka Heap for Wiener Brut's third release
Chicago-meets-Vienna-vibes – music way ahead of it's time produced in the 80s by short-lived formation Aktionskunst Gerasdorf aka Athletico Kunst Gerasdorf, a project that is well known for it's contribution to the legendary Viennese sampler 'Die Tödliche Dosis'.
808-driven beats programmed by René Radikal (R.I.P.) backing Melanie Delval's tender voice, with multiple guest musicians (e.g. Fritz Grohs) rounding things up and adding their spice to the laidback jams alongside stand-out musical heavy hitters. A composition of sound you never heard before.
Add to playlist