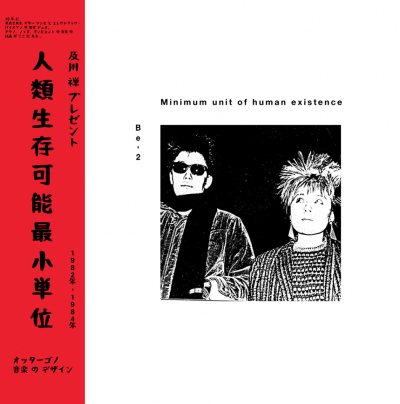 Minimum Unit Of Human Existence LP
Label:
Ottagono Design Of Music
Set a reminder to get an e-mail notification when item is available
Zen Oikawa with his project Space Mandala since the 70's in Japan is considered a true Kraut Kosmik Rock Pioneer .He has been music director for projects involved in Anime Studios a few such as Kitty Records as for the Most important Japanese Studio of Animation ,Studio Ghibli , giving an important contribution for Kurenai no Butta ( Porco Rosso ) and Omohide Poro Poro (Only Yesterday ). During the early 80's Oikawa sensei teaming up with his girlfriend Psycho giving the birth to the mysterious project Be-2 , the duo since the 83′ made lot of live appearances in the whole japanese country . Be-2 music till today saw the light only over a few promotional live 7 inch Flexi- discs and tapes on Oikawa's Inner Space Records , making also a rare appearance on the famous and nostalgic Telegraph Records, becoming a true hard to find. BE-2 "Minimum In Survivable Human Race Unit" was composed between 1982-1984 … It will be available on Vinyl for first time over more than 30 years , featuring trax never released till today which BE-2 sound is still considered a few from most rare and abstract music on the market for the lovers of Nippon Ongaku (Japanese Music) as Avant-Garde Oto (sound). The idea of the sound comes directly from the duo and still today is considered from themselves a mixture of techno , noise ambient crystal music as well … If you love Krautrock, Ambient ,Experimental stuff, Manuel Gottsching , Ashra Temple , Klaus Schulze , Tangerine Dream, Innovative communication kind of music ….you can not miss this pearl.
Add to playlist