Sale!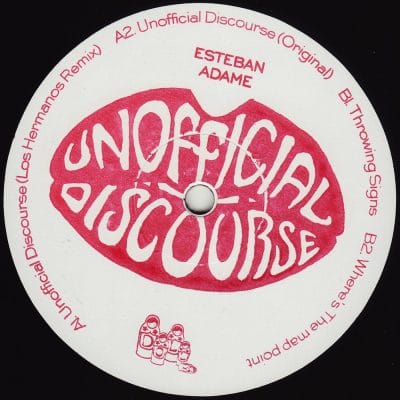 Unofficial Discourse 12″
Label:
Dolly
Set a reminder to get an e-mail notification when item is available
Well respected Galaxy 2 Galaxy member Esteban Adame appears on Dolly with 3 strong, true and soulful Detroit House groovers supported by a Los Hermanos remix in full effect, strong package for all Underground Resistance lovers!!!
Add to playlist