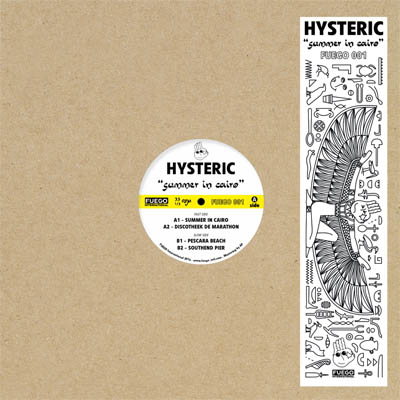 Summer In Caïro 12″
Fuego International
Out of stock
The new label Fuego International, run by the Parisian duo Eliott Litrowski and Christophe Amor (KRIJKA), is hitting the desert with it's first release: HYSTERIC "Summer in Cairo"!
The great italo-disco archeologist has selected, flipped and reinterpreted fine pieces of music across different genres to bring your collection into a whole new Universe!
Great fun on the dance-floor, with precise and detailed work from the Australian producer for his new release.
Limited repress on yellow colored vinyl in a papyrus style package.
Add to playlist