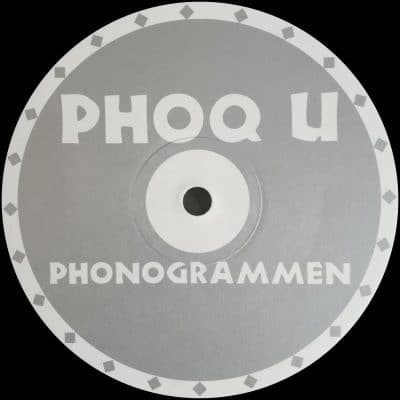 Crossin' The Madmoon EP
Label:
Phoq U Phonogrammen
Set a reminder to get an e-mail notification when item is available
Our final release to celebrate the 25th anniversary of Frank de Groodt's career is his first and only release on Phoq U Phonogrammen, the U-TRAX sublabel-that-doesn't-give-a-damn. The minimal techno stompers on this EP have been remastered for downloading and streaming. A limited amount of the original vinyl copies are also available again.
At the time when he created these pieces, Frank lived just outside the city of Amersfoort, which is where he was born and lives again these days, some 30 minutes northwest of Utrecht. His first ever release in January 1994 was a techno EP on U-TRAX. Later that year, he released his first 12″-es on Djax records as The Optic Crux, and he continued to keep making up artists names in the following 25 years, like Fastgraph and The Operator. He is also one half of the live outfit Random XS (together with DJ Zero One), collaborated with Arno Peeters (a.k.a. Spasms) as Urban Electro and with Detroit's Dennis Richardson as Ultradyne. One of his most prolific and successful releases was his Sonar Bases 4 – 10 double 12″ on U-TRAX, as Sonar Base.
The four tracks on this EP are much like Frank's other work, that is: dark, minimal and – very often – quite funky too. Don't look for the funk too much on this release though: a track like "Crossin' The Madmoon" can easily be described as menacing. "Simple Motion" was a favorite with quite a few DJs back in the days to start their set with, because the bassdrum suddenly gets twice as fat at the 1:20 mark. Imagine the people screaming on the dance floor! While the entire EP is penetrated with this dark, minimal and industrial approach, "Draxin'" is pumped up with energy. "In Between" closes off this release with some bubbly bleeps and beats and a slightly desolate atmosphere.
To sum it up: more than 30 minutes of tight 909 rhythms that definitely will rock da floor.
Add to playlist