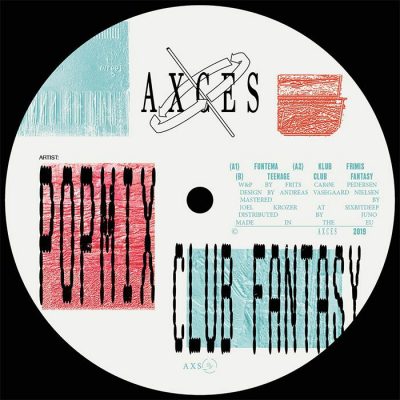 Club Fantasy 12″
Label:
Axces
Set a reminder to get an e-mail notification when item is available
We are proud to present the second record on Axces, which comes from our close friend Frits Caroe aka Popmix. Recorded in 2017 in the Nordvest Auto facilities, the three tracks on his debut give a sense of Frits' mastery of effective, simplistic melodies.
The A-side kicks off with Funtema, a candy like IDM tune whose strong melodic core will be stuck in your head for days. Next up is Klub Frimis, a Detroit meets Mario Kart DJ tool that we guarantee will rock any party. Finally on the B-side we have Teenage Club Fantasy, whose acidic bassline and dubby stabs will help ease that comedown.
Welcome to the world of Popmix!
Add to playlist