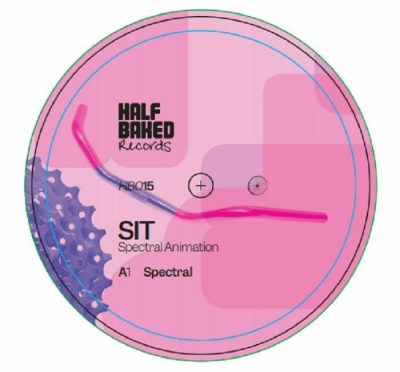 Spectral Animation 12″
Label:
Half Baked
Set a reminder to get an e-mail notification when item is available
We were really impressed by "Invisibility Theory", the Sushitech released debut album from Christi Cons and Vlad Caia's Sideways Invisibility Theory project. This speedy follow-up for Half Baked Records (under the truncated SIT pseudonym) is rather good, too. Check first A-side "Spectral", a typically epic excursion where warm ambient chords, deep space electronics and glistening electric guitar motifs bob and weave around a chunky analogue bassline and locked-in tech-house drums. B-side opener "Owl Farm" is notably wonkier and weirder, with druggy drums, mind-altering electronics and the trademark glitch-laden shuffle we've come to expect from Romanian electronic music. That vibe is explored further on twisted closing cut "Animation", a particularly alien example of skewed tech-house funk.
Add to playlist