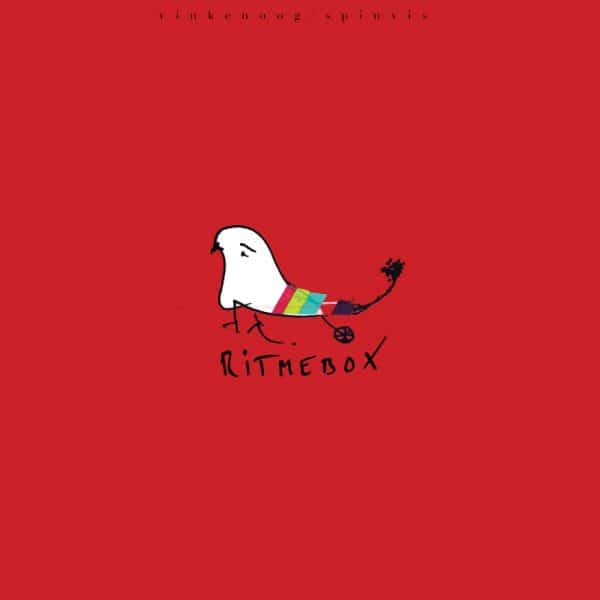 Ja! & Ritmebox Compilatie 2LP
yeyeh
In stock
The first release on yeyeh is a compilation of tracks by Dutch poet Simon Vinkenoog, a former poet laureate, and renomated one-man band Spinvis. More than ten years after the birth of this album, it has been pressed on vinyl for the very first time.
A journey. A journey through sound. A journey of eighty-one years.
Simon Vinkenoog's sound. Simon sings, speaks, yells, hiccups, and cries. As a poet. As a witness, passer-by, survivor, instigator, benefactor and chronicler of the remarkable twists of his own lifetime. A collage of music, sound and poetry, compiled with several hours of archived material. Carefully edited and soundtracked by Spinvis.
_______________________________________
De eerste release op yeyeh bestaat uit een compilatie nummers van oud Dichter des Vaderlands Simon Vinkenoog en gerenommeerd liedjesschrijver Spinvis. Na ruim 10 jaar  wordt het werk opnieuw vereeuwigd, voor het eerst op vinyl.
Een reis. Een reis door geluid. Een reis van eenentachtig jaar.
Het geluid van Simon Vinkenoog. Simon zingt, spreekt, roept, hikt en huilt. Als dichter. Als ooggetuige, figurant, overlevende, aanstichter, erflater en chroniqueur van de wonderlijke wentelingen van zijn tijd. Een collage van muziek, geluid en poëzie, samengesteld uit vele uren archiefmateriaal. Zorgvuldig en liefdevol gemonteerd en op muziek gezet door Spinvis.
Add to playlist