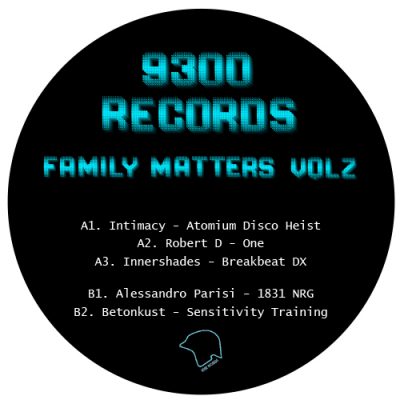 Various Artists Family Matters Vol.2 12″
Label:
9300 Records
Set a reminder to get an e-mail notification when item is available
The second chapter in the Family Matters serie marks the 10th release on the Belgian record label 9300 Records. Via electro, through house and breakbeat, all the way to New Beat, established members offer you their view on the different aspects in the spectrum of electronical music. It's a nostalgic reference to the past, through the eyes of the present. Alessandro Parisi makes his first contribution to the label with an ominous New Beat influenced track, while Betonkust joins him on the dark B-side with his well known non compromising electro. A-side consists of dance-floor approved electro/house tracks of both Intimacy & Innershades and a sober, yet sophisticated anthem by the hand of Robert D.
Add to playlist