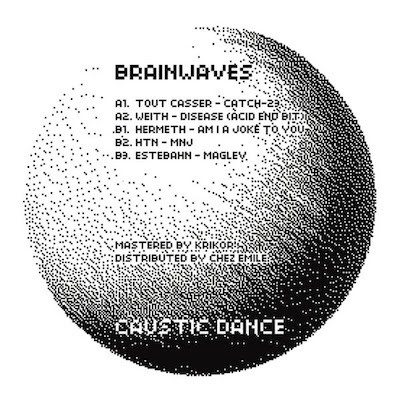 Caustic Dance EP
Label:
Brainwaves
Set a reminder to get an e-mail notification when item is available
Just as the electro revival hits its transient peak, a conglomerate of reptilian high-frequency traders based in Geneva has decided to hijack the movement. From the caustic depths of obscure Swiss bank vaults, the Brainwaves Corporation is distracting attention from its various corruption scandals by investing heavily in acid bangers and perverse kicks.
Get your shares now.
Add to playlist