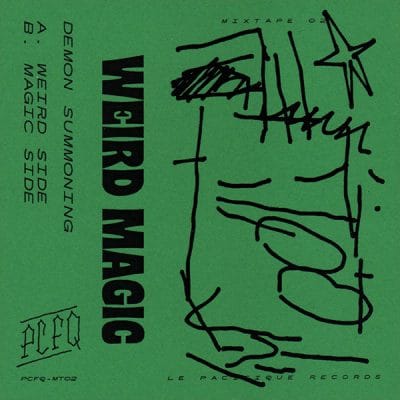 Demon Summoning Tape
Label:
Le Pacifique Records
Set a reminder to get an e-mail notification when item is available
The entire tape was made using a cursed Roland Sp404 sx, filled with broken beats, warped vocal samples and playful synths and glitches. The sounds range between meditative ambient, lo-fi beats to study to and jungle. The composition is relaxing and zen, but in the meantime will give you enough quirky details to hold on to. 
Add to playlist