Vienna has many claims to fame. Its architecture. Its cuisine. And, of course, its rich history of music. This timeless town gave the world Mozart, Schubert and Strauss and has been a font of classic brilliance for centuries.
Yet, beyond the opera house and theatres there is another line of musical enquiry. Beneath the polished veneer of varnished wood, past the plush carpets, you'll find a thriving scene for those who dabble in instruments of a less traditional nature.
Boogaloo Steve, Paul Raal and Stoff are three musicians that call Vienna their home, a triumvirate who call themselves Leitstrahl, a group I had the pleasure of catching up with over some famous Viennese internet cable.
Although the audio diet of this trio might have included a string quartet or two, their real interest and passion lies in the synthesizer sounds of the 1980s. "Synthpop, Italo Disco and the oldschool electronic music of Isao Tomita, Tangerine Dream, John Carpenter, Vangelis and Jean Michel Jarre" sustained the childhood friends of Paul and Stoff, topped up with inspirational soundtracks from their Commodore 64 and their own impromptu synth jam sessions.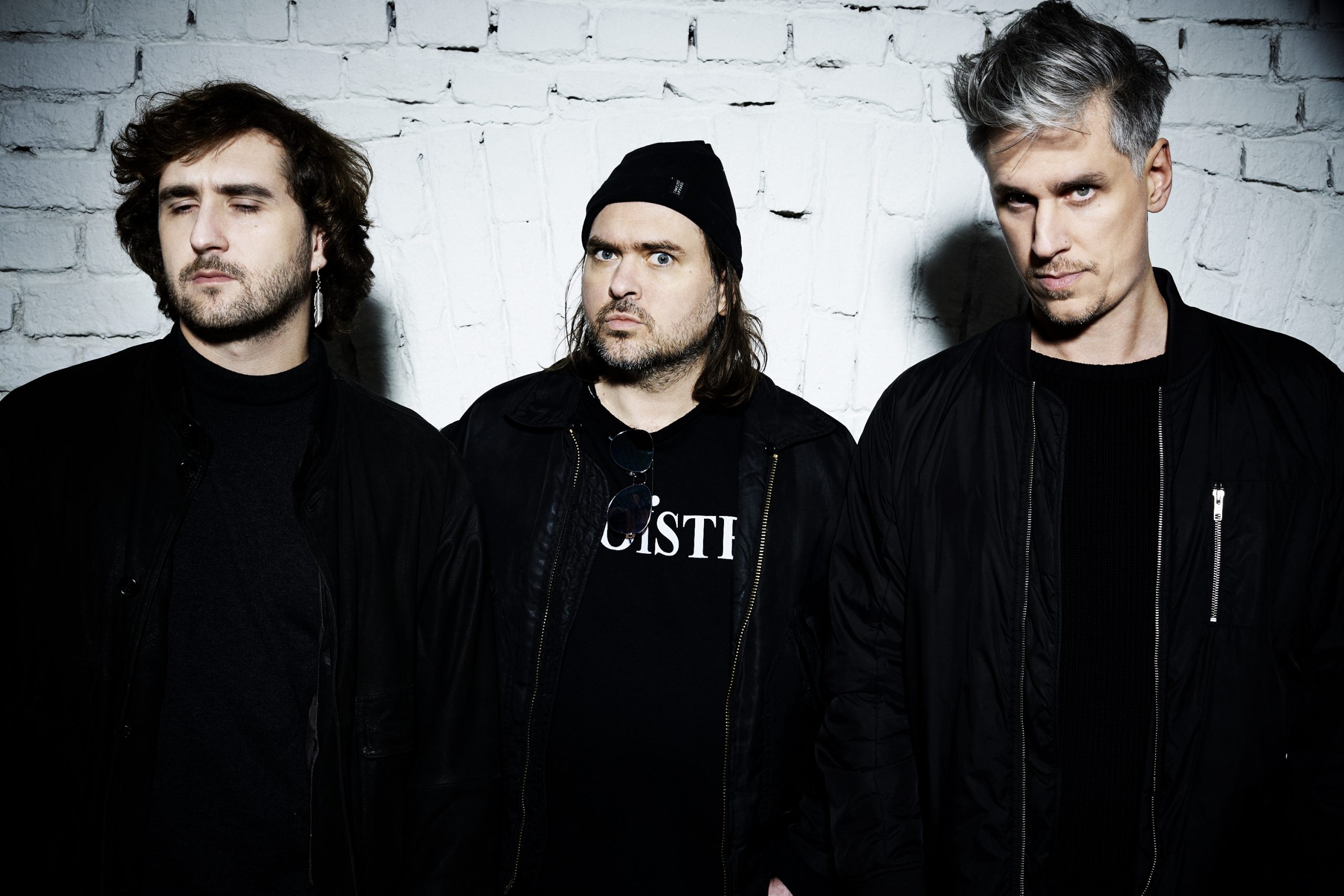 Yet, in spite of these early electronic noodlings, Paul Raal wasn't part of the original Leitstrahl. Stof Hofer (aka Stoff) and Stefan Häckel (aka Häkel), "not this Steve right here" blazed through Vienna as a live duo in the early 2000s. Stoff has fond memories of "notorious live performances" and the "reputation in the local scene" the pair built. Paul remembers these gigs. "The first Leitstrahl gigs were near surreal electronica happenings, and left people puzzled… I tried to support them with my DJ knowledge for a catchier sound in the studio, and that…led to myself also becoming a live member."
As the years passed, responsibilities mounted. Häkel, with a young family, was unable to dedicate time to the band and a new member joined. Boogaloo Steve. "I was only brought on board to bring the average age down a notch," jokes the youngest of the trio. "I think it was in summer 2015, when all three of us played a DJ set together, and at some point (e.g. a few beers in) the guys asked me to join. So that was a bit surreal for me, but in fact a huge pleasure, as I had booked Leitstrahl for my own "Fairlight Club" parties." Steve's musical influences mirrored Stoff's and Paul's, with modern inspirations coming care of "the Valerie Collective (College, The Outrunners, Anoraak, Maethelvin, Stephen Falken,…) from Nantes."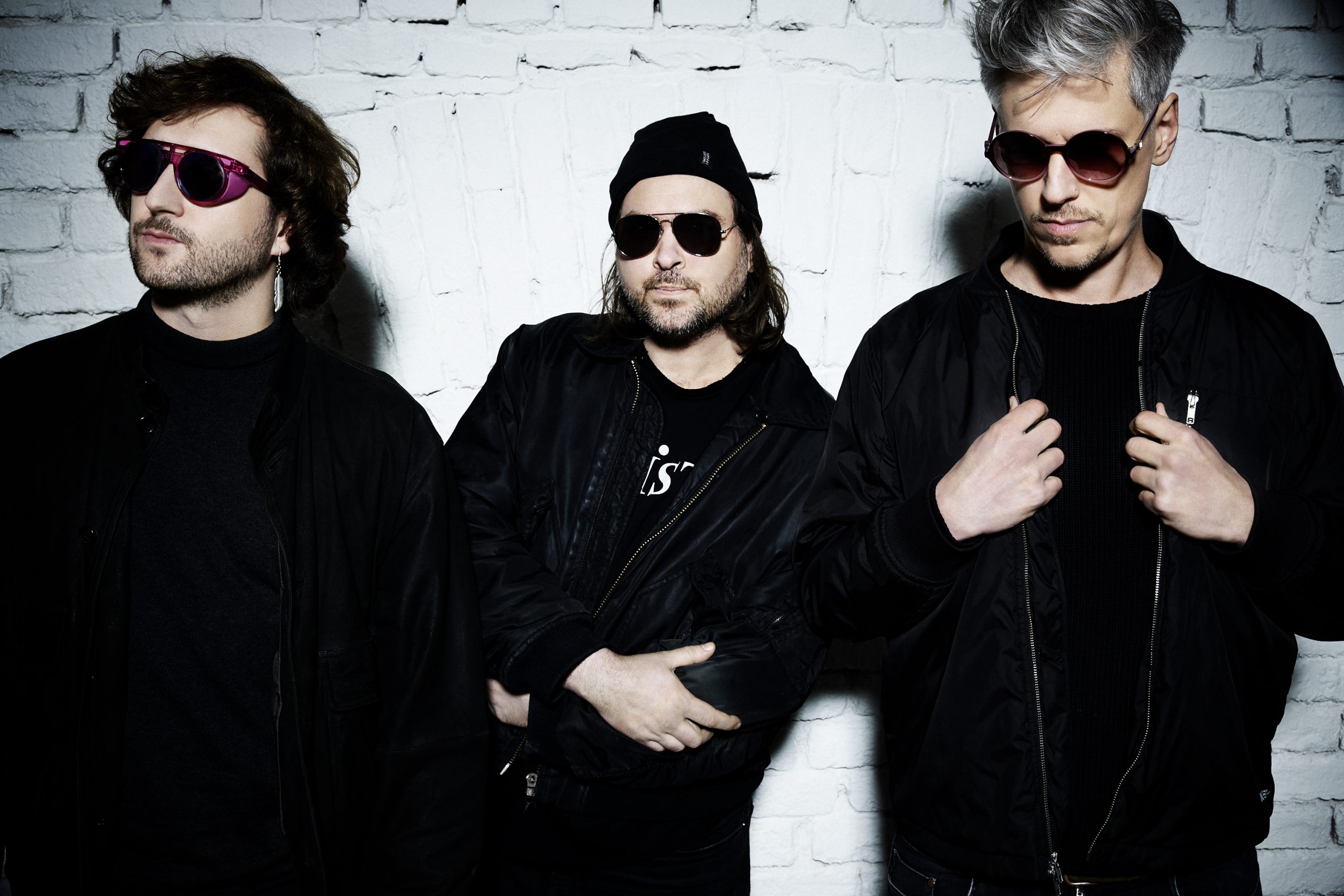 The new triumvirate began sharing ideas, sending on "raw material, which is eventually produced in Stoff's studio." Steve adds that "three heads often merge" with Raal being behind the "hardware." Stoff sometimes finds that the "utter chaos arrangements from years ago" can often bear fruit, "where suddenly you recognize the two or three ideas that actually make sense, drop the other nonsense and boom, there it is." In reality, there is "no formula." Tracks grow and develop organically from the wealth of Leitstrahl's collective inspirations and experiences.
It is from this fount of cross-collaboration that Chromium Dioxide has sprouted. Stoff describes the album as a "best of" compilation of stuff we did over the years" to create a release that "makes sense." He underplays the feat which the group undertook for more than three years, but does concede it "took some work as particularly the older tracks had already gone through quite a number of iterations….While there isn't one style that prevails, there certainly are a number of influences, and to me we managed to keep some sort of thread through the album. So, I think everything sounds like Leitstrahl, even though I couldn't tell you exactly what that is."
Well, let's try summarizing the Leitstrahl sound. It is synth centric, catchy hooks and crisp percussion; the sounds the band grew-up have become their own music. Tracks are bright and clean and seriously addictive. The 1980s is ever present; in key changes, in warm electronic melodies and even in some guest appearances that pushed the group in new directions.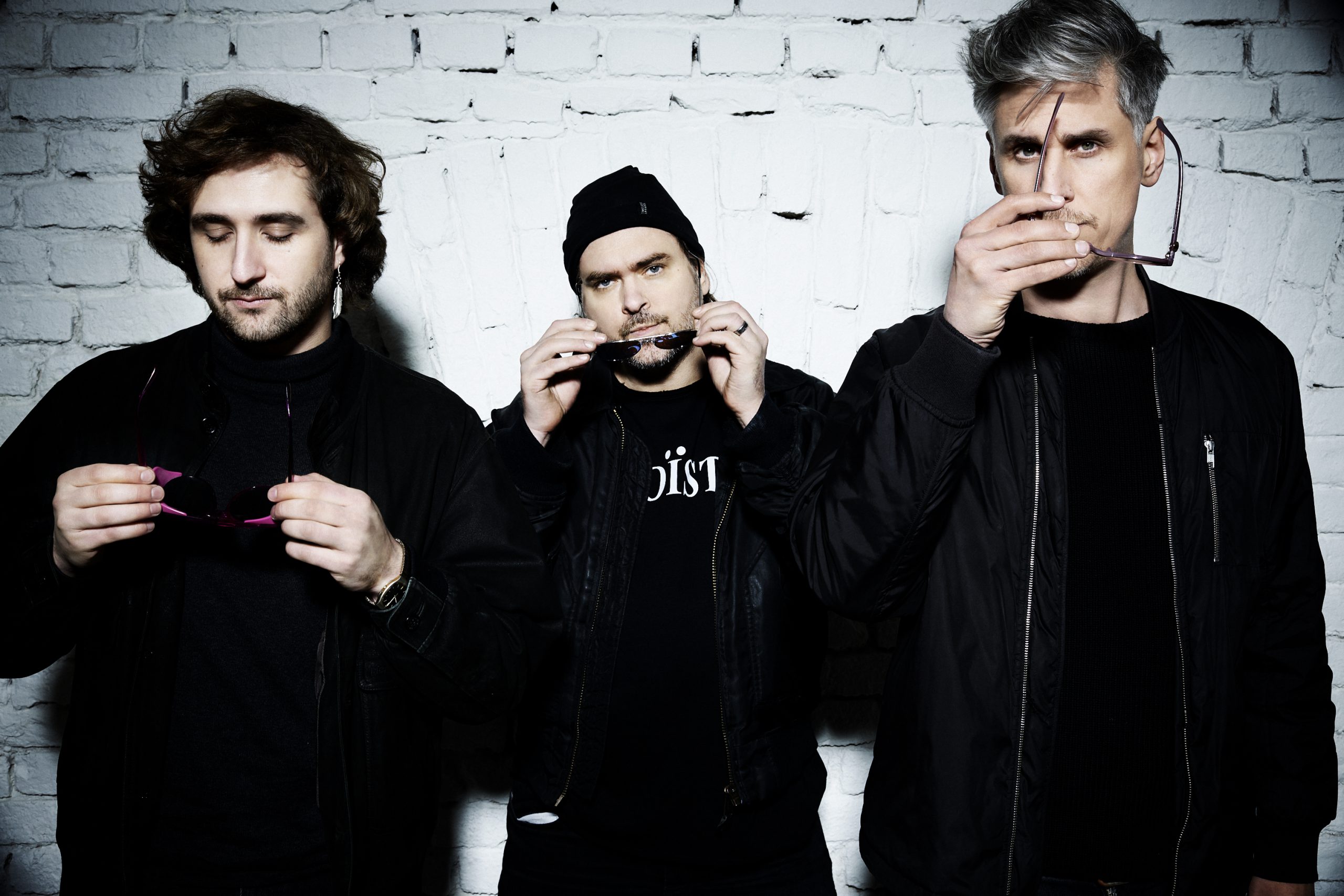 "Leitstrahl over the years was always mostly instrumental. We had some material with vocals of sorts, usually alternating between clean and Vocoder, but we kinda abandoned this over time, one reason being I think that live vocals are always super difficult," recalls Stoff. This might sound surprising on a record featuring four guest vocalists. "Girotti might have been the first track that asked for vocals," says Stoff, with Christina Mirabilis accompanying. Nicole Jaey has been drafted in to offer her distinct voice for "Chevy" while "White Tail" "initially started out as instrumental, until in one session our friend Jimmy Baker had an idea for these hypnotizing vocals … Jimmy aka Guenther also mixed the album."
Despite these extraordinary contributions, the stand-out name has to be Jon Jon Foster of none other than Bronski Beat Fame. His work on "Europa Supersaw" meant the world to the group, with the electro-pop pioneering penning all lyrics. "Hit That Perfect Beat" was "one of my first consciously recognizable favourite songs on the radio," remembers Stoff, "so the fact that just a few decades later it would somehow happen that he sings one of our songs (thanks to Paul´s YouTube stalking) is a sheer miracle."
Adrian Lee was the designer called upon to give a visual representation to the melting pot that is Chromium Dioxide. "I'm still blown away when I see the artwork that Eric (Adrian Lee) did. I think it captures our sound absolutely. Colourful, maybe cheesy at times and mysterious at the same time," says Stevie, attempting to do Lee's evocative work justice.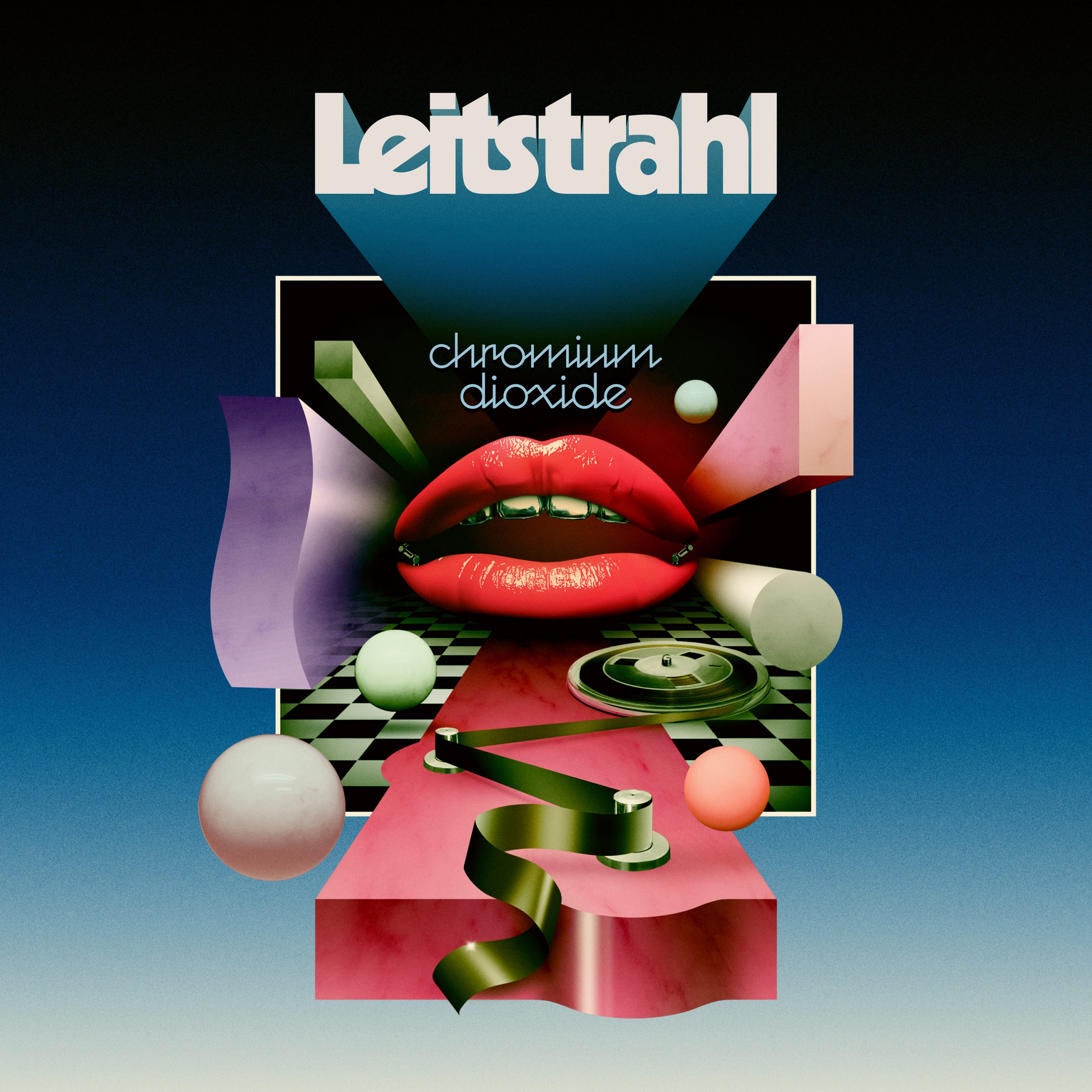 Such an album is a labour of love. "Putting this together was a lot of work, so we are still in kind of a convalescence," says Stoff. The groups hope to return "to play a few live shows respectively DJ gigs," once the COVID situation has been sorted, "and we'll certainly also start working on new stuff at some point." 
And that "point" can't come soon enough. A trio who call Europe's most famous musical city home. Three musicians who live synthesizers and for whom the sound of the 1980s lives on. Three who love their town, love its history and reimagine it in their own very unique way. As Stoff puts it, "This record has certainly been influenced by Schnitzel, Apfelstrudel and G'spritzter." Only thing missing is a synth.
Words by Robbie Geoghegan. Photos by Michael Winkelmann.