In 2016 Skatebård (aka Bård Aasen Lødemel) returned to Bordello A Parigi with a follow up to his smouldering Love In The Night. The release was a three tracker, Colour Negatives, that has since found its way on to more than a few wantlists.
What better way to celebrate the reissue of this sought-after record, this audio homage to iconic 35mm camera films, than with one of the hits of the 12", "Agfachrome RSX II", moving from the platter to the screen.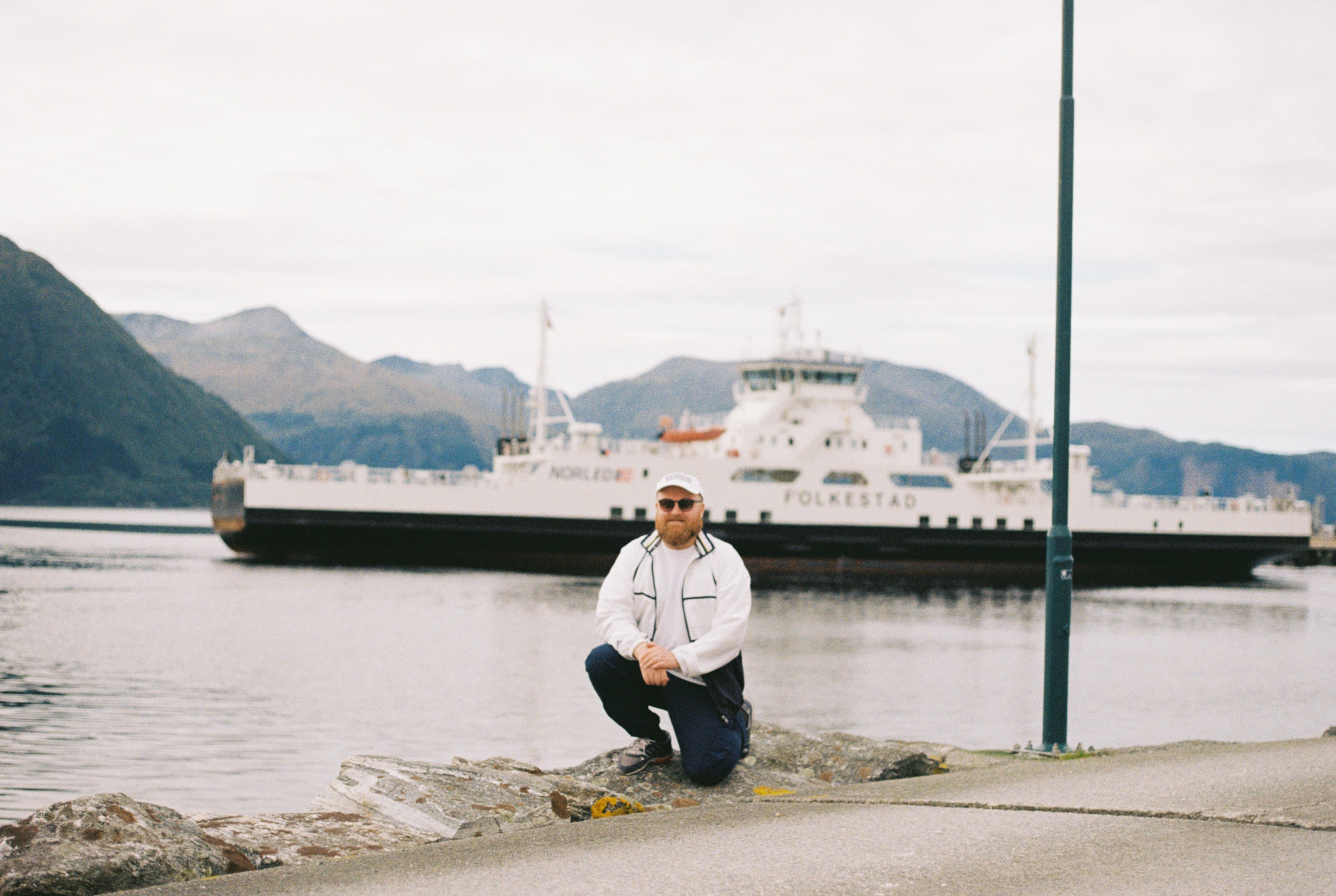 Photo by Isak Okkenhaug
The track has gained global notoriety since its first appearance, gaining an even greater following after featuring in Boiler Room sessions from Bjørn Torske, Telephones and Skatebård himself. Ingeborg Løvlie, a filmmaker from Bergen, has teamed up with the Norwegian maestro to bring this iconic work to life.
With its clean claps, deep warm bass and thumping kick it is no wonder that "Agfachrome RSX II" has delighted dancefloors worldwide. Although capturing that musical energy, that pure joy, is no easy task, Løvlie's visual representation perfectly encapsulates this sunshine soaked floor filler.
Filmed by Mira Wickman, Anne Marta Holsemo Myklebust and Kjærsti Øverbø allow the groove to take control. The video, inspired by "synchronised dancers" and a desire to "feel the rhythm", was shot in Oslo in 2018. Bright piano keys, pulsing 909 rhythms and classic house tones take hold of the dancers as they flex and twist their way through Norway's streets and countryside, the red clad duo becoming one with the music.
And remember, Colour Negatives has two more tracks in waiting. The late night rave funk of "Fujicolor Pro 400H" is back on this reissue, once again beaming with a concentrated warehouse energy. The party comes to an end with "Kodak Portra 800", a minimal two stepping demon that cuts like darkroom solvent.
A snapshot of the brilliance of Skatebård care of Ingeborg Løvlie, a message of happiness during these challenging times.
Words by Robbie Geoghegan
April 3, 2020