Federico Di Bonaventura, son of Antonio Di Bonaventura and Giovannina Pagliuca, was born in Milan and bred in a small town called Garbagnate in the province of Milan. Despite the fact that he grew up near the old Alfa Romeo factory, he had no interest in cars and driving them, but was dreaming to become a journalist and ended up with a career in music instead. Fast forward, spring 2020. A retrospective with one of Italo Disco's pioneers: Fred Ventura.
Buongiorno Fred. I hope you're still keeping it up during this lockdown. Especially while living in the city of Lodi, close to the epicenter of the Covid-19 crisis in Europe.
It's not easy to talk about this matter after being almost two months locked in your own city and then in your apartment, these are definitely not the best times for Italy and now also for many other countries in the world. In my city things changed completely around the end of February, our lives have been affected by the dark mood that surrounded the city, it is impossible not to feel involved and influenced by a problem like this that enhances all your insecurities and fears. Music has certainly been of great relief during these endless days, creativity has also been strongly stimulated by these sad events…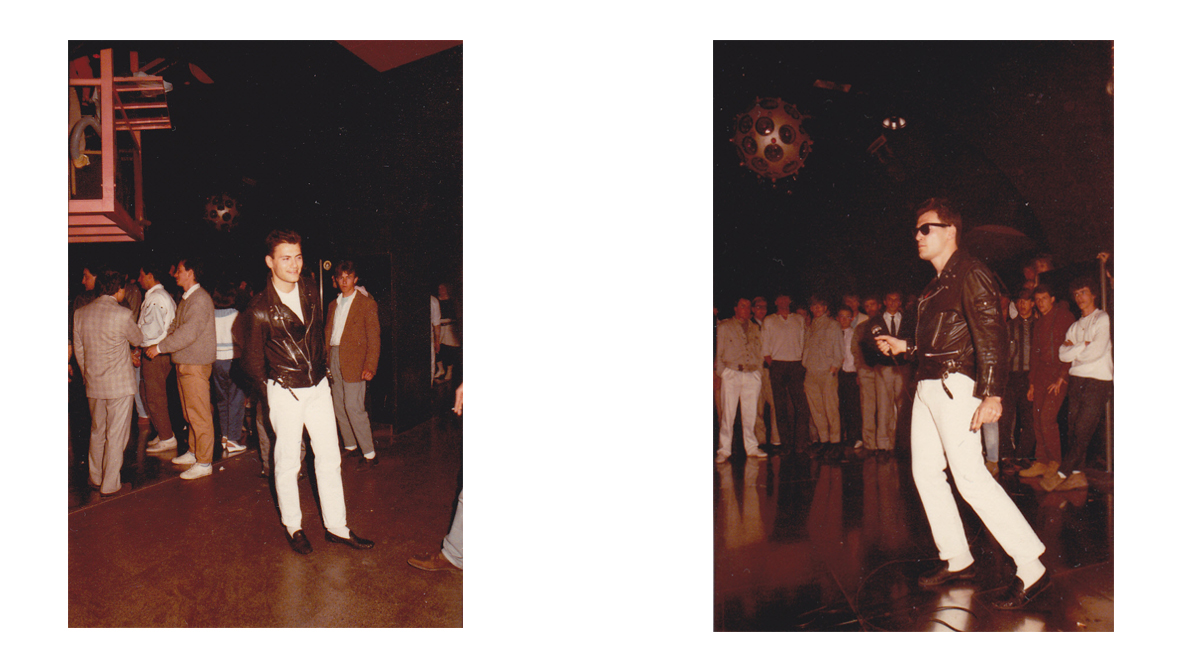 Let's talk about music!
Could you tell us a bit about your first production experiences?
First of all my interest in making music came pretty late, more or less when I was 16 and thanks to the punk rock explosion. Even though my father was a musician, I didn't want to learn to play an instrument until 1978. I was too lazy and only interested in making troubles with friends. Thanks to a few interesting meetings with people sharing the same passion for punk and post punk sounds I decided I had to give it a try, first as a drummer in a band called An Incoherent Psyche and later as a singer of State Of Art. Regarding production and writing it all happened after I was fired by State Of Art, there was no alternative to start using electronic equipment, I wanted to be alone in the creative process, being in a band was nice but also very stressful. So my decision to start a solo project was a personal necessity and Actor's Studio was my first solo project but with a few collaborators on board. The idea was to create an open project where I was choosing collaborators, a pop project with a synth-pop edge and most of all with a positive vibe that became necessary to bright up my life a bit after years of listening to melancholic music only. Hearing Blue Monday by New Order on the radio was a kind of blessing, they were my favorite band since the days of Joy Division, so the use of a danceable rhythm for my music came naturally and without guilt. So with a really basic set up I started to record some demos, pretty danceable but still very raw and under the influence of bands like The Human League, Heaven 17, Soft Cell, Propaganda, Bobby Orlando, Giorgio Moroder but without knowing what was happening in my country on a musical level at that time.
How did these experiences develop into your first appearance on vinyl? When did this happen?
Under suggestion of my friend Stefano Tirone I went to Discomagic* with my first proper demo, 'Zeit', sung in German. I'm still regretting today about the idea of the German vocals, but Falco 'Der Kommissar' was one of my favorite tracks of 1982. This is where I met Roberto Turatti that showed a serious interest to produce the track together with Miki Chieregato. Once produced in September 1983 we made a deal with a major company, CGD, that delayed the release for promotional reasons to January 1984. So for the reason my first vinyl release was Flexx "Love Theme From Flexxy-Ball (You'll Never Change No More) that was recorded while waiting for the release of my first 12" but that Turatti and Chieregato decided to bring out straight away in November 1983 under the anonymous project Flexx.
* Discomagic Records was the largest italo disco record label in Italy at the time and was run by Severo Lombardoni. It spawned a large number of sub-labels during the early 80's to the early 90's and it set the standards for an entire genre of music. Discomagic Records ran into a liquidity crisis in 1997 and the rights to its catalogue were sold to Bernhard Mikulski (the owner of ZYX Music).
Could you tell us about your first 'commercial' breakthrough and how this happened?
My career start was definitely complicated; my first single 'Zeit' flopped, all the expectations went down the drain and it wasn't easy to accept it for a 21 years old. I was feeling a bit out of place in the current dance music movement and mostly not ready to face a world where the dance floor was the main goal. I was still under the post punk influence and attitude, the dance scene was growing fast and artists, or fake ones, were trying to look as much colorful as possible. I was still into black clothes and too moody for mainstream tv programs. With the release of 'The Years (Go By)' things changed a bit thanks to the uniqueness of the track produced by Turatti & Chieregato. Gigs started to come and I felt more comfortable in the club scene. But things didn't follow as expected; I split up with my producers and I had one long year of complete inactivity and many thoughts. After this silence, in 1986, the Time Records* experience started. Italo disco was becoming more and more commercial, mainstream pop or High Energy oriented, ironically that was my most successful period, partly because Europe, Japan, United States and Latin America started to dance with the Italian sound.
* Time Records was an Italo Disco label from Brescia founded by Giacomo Maiolini in the fall of 1984, teaming up with the duo Farina-Crivellente as the art producers. Except for a few of the early releases, it became a label distributed by Discomagic and also a partner, until 1996, when Maiolini moved to start Self Distribuzione. Time Records became one of the most prominent Italo labels from the middle of the eighties to the end of the decade.
How did your life change with this 'successful period'?

Honestly this late success was so unexpected and a bit too late to be enjoyed in full. I was already interested in producing more contemporary music and in love with Chicago house, Detroit techno and a lot of experimental electronic music, so my life was not really affected by this "little success" and I started my own production company after splitting from Time Records.
How did you experience the scene back in the mid 80's. Although there wasn't really an idea of italo culture yet, did you feel as if you were part of a scene or (sub)culture?
I never felt part of any scene because there was no scene, more than a proper scene it was a massive number of musicians, producers, studio owners and clubs producing records because the sound was popular in the clubs and the radios. After the first big hits were happening a multitude of producers started to release records, good and bad, in a way that was commercially the beginning of the end. The market was crowded, so many releases and not everything was selling. The best were shadowed by the successful ones but the revenge of the good ones started in the late eighties; people started to dig around and those records were obviously the cheapest ones, now they are the most expensive ones. By the way now, after almost 40 years, we can talk about a scene because we can see everything from a different perspective.
As you mentioned earlier you contributed to the iconic 'Love Theme From Flexxy-Ball' track. How come you weren't credited for this? The same for tracks like 'Body Heat'…
It was happening regularly to be asked to write a melody or a lyric for a track that wasn't complete or producers were not happy with it. I was very young and not interested in long term deals so I was doing these collaborations as one off works, trying to make a good job for them and not asking for copyrights or credits, now I know that it was a mistake but in these days easy cash was fundamental to buy equipment or for traveling. I've made many sort of "secret tracks" but now thanks to Discogs everybody knows. Sometimes they even credit my vocals on tracks where I only wrote the lyrics.
The most important uncredited track I was involved with was for sure Flexx's 'Love Theme From Flexxy-ball'. Quite a big club success considering it was a very low profile release while waiting the release of my proper debut single 'Zeit' that was then a total flop. It was definitely a wrong step not releasing it under my own name but I don't regret it, I was too young to know about music business.
In the late 80's you've started to experiment with house music. How were you influenced by that sound and did your music project Active come about?
My interest in house music started in 1986, I was buying a lot of American imports in warehouses like Discomagic, Disc8, Non Stop and also in many records shops. I was really fascinated by the basic equipment used to produce the early Chicago house 12"s, a very similar set up to mine, a drum machine, one synthesizer and a four tracks recorder.  British dance music was becoming boring so house came to light up my ambition to became the producer of my own music. This is the reason why I started my own labels Evolution Records and later Free Zone Records in partnership with Irma Records. I was recording every day, first of all to learn how to produce and also because ideas were coming very easy and I felt the need to put them on tape. Apart from the official releases I saved many ideas on tape and some of these ideas have been recently released by Mannequin Records, I was really surprised by so many good feedbacks. In the late eighties I also tried to do a pop dance project under the name Active together with Swedish singer Gunilla Backman, the single No Way Out was a pretty big hit in France but unfortunately we didn't promote it there because the singer was not available to do the promo for personal reasons, a missed opportunity considering how big the French market was back in the eighties.

I believe you didn't expect an italo revival would take place in the late 90's. This was the same time you've teamed up with Alden Tyrell and released new music but also reworks of old tracks. Could you tell us how you hooked up with him and how this developed?
It all started because of my Dutch friend Eddy Kreischer that brought me a copy of I-F "Space Invaders Are Smoking Grass", a track that had the same explosive effect of early house to me, it was a breath of fresh air and a positive look back to my eighties favorite sounds. Same for the compilation Mixed Up In The Hague also by I-F, a true example of eclecticism and a lesson of knowledge and good taste. After discovering this growing Dutch scene I had the opportunity to meet both Ferenc and Alden Tyrell and our mutual respect made it very easy to start collaborating and introduced me also to Clone Records. 
Why do you think Italo Disco has endured for almost forty years? What's the secret behind its longevity?
I think this sort of Italo 'revival' started at the end of last century and never went completely away, it is a constant wave with highs and lows but definitively going strong. The longevity maybe is due to the fact that the analog sounds that were used are still fascinating and probably the naivety of most of those productions made them less predictable than the mainstream electronic productions coming from the U.K. and the U.S.. By the way I'm still surprised by the appeal that some tracks have on the dance floor even today.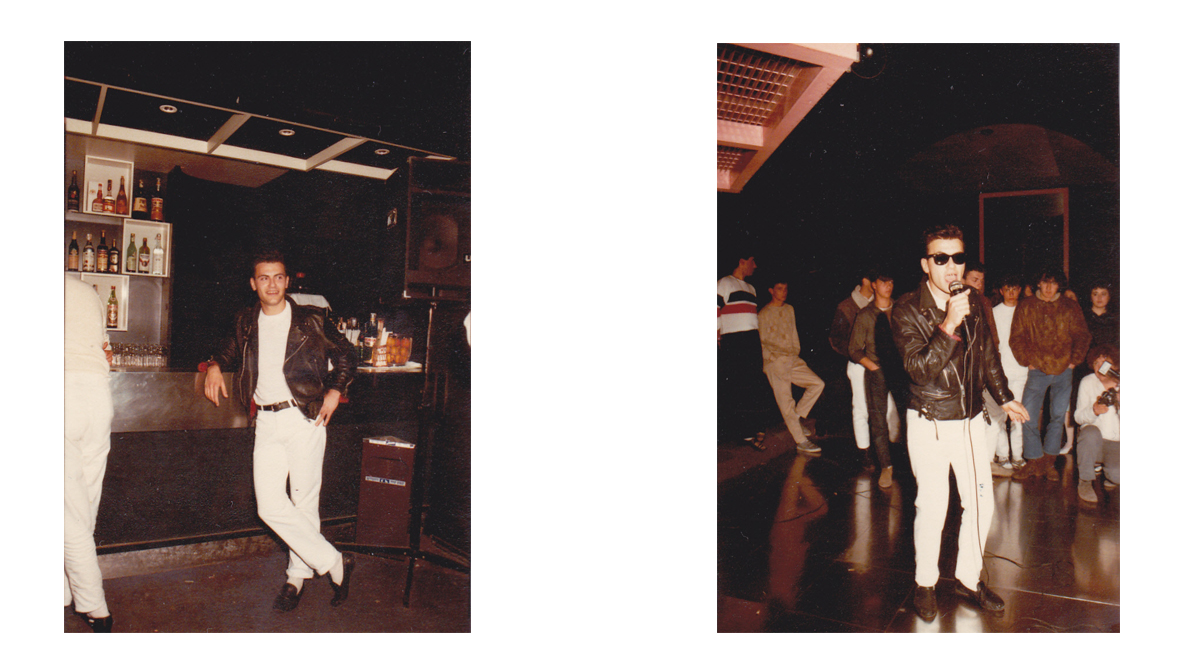 Last year you released a compilation of demo tracks on Bordello A Parigi. Could you provide us some liner notes for the tracks that we've compiled from your demo tapes?
Honestly those demos were supposed to remain secret and personal until a few years ago, when I decided to digitalize all the tapes for having them easily available to listen. Many friends and collaborators were pretty surprised by the difference of my demos compared to the official records and all of them thought that they were sounding better and more original. This is the reason why I've decided to spread them around to my closest friends. Most of these tracks were part of the transitional period between my exit from my early eighties band State Of Art and the start of my solo career as Fred Ventura, from 1982 until 1984. They were two years of experiments and learning with the ambition to write songs on my own or with just a little help from my friends. These songs sounds really raw and minimal but I still feel the energy and the abnegation I had when I was twenty years old and I was dreaming to create my own version of a European electro pop. The good side of the story is that I still have the same goals today with my current project Italoconnection together with my long time friend Paolo Gozzetti. I perfectly know that the scenery is totally changed during those thirty six years since it all started in a grey Milan, but ambitions never fade if you still love what you are doing…

You mentioned Italoconection, what are you and Paolo doing at the moment?
We are working on a follow-up of Metropoli, the album we made for Bordello A Parigi two years ago. The album is evolving very well; we are actually selecting our favourite songs now, recording vocals and adding some more last arrangements. Not easy in this period because of the lockdown, but we found a way to collaborate from distance. We have also produced a single for our guest singer Francesca Gastaldi and a series of cover versions of some of our favorite obscure disco tracks from the late 70's and early 80's called 'Disco Boutique'. Since a few years I'm also directing the Disco Modernism label.
Can you tell us about your experiences of playing live as Italoconnection? Where have you played? Any particularly memorable moments?
The main thing about the Italoconnection project together with Paolo Gozzetti is to play live and give to the italo sound a new perspective so to reach a wider audience. Old school italo fans plus new generations looking for something different than house or techno. We played a lot in Europe recently and we have too many good memories and many different experiences. Berlin is definitely the place where we played the most but we loved  all our gigs in Holland, Finland and Sweden. Europe responded very well…Our performance at Berghain in Berlin for the Italo Disco Legacy documentary premiere was definitely one of the highlights of our career to date.

Finally, what advice would you have for all those would-be Fred Venturas out there?

My only advice is to look for 100% freedom, even if young. Those early years in the music scene were very frustrating for me. For a 20 years old rebel as I was back in the day it wasn't so easy to compromise and follow other people ideas or plans.
Thank you Fred for your time, energy and, of course, years of music.
The new Italoconnection album will be out on Bordello A Parigi this fall. Be sure to check out the Fred Ventura and Italoconnection bandcamp to get your fix in the meantime.
Interview by Otto Kraanen and Robbie Geoghegan
April 13, 2020