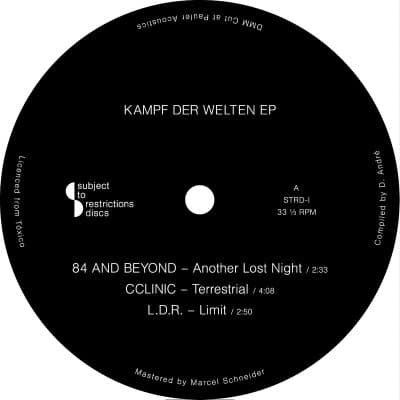 Kampf Der Welten EP
In stock
Label:
Subject To Restrictions Discs
Six composers compiled on one EP. Everyone with its own approach stepping into the long history of New Wave, EBM and Synth-Pop from Switzerland. For the first release of the newborn label 'Subject To Restriction Discs' focus on analogue production with all its variations.
It all began when gearheads from all over Switzerland came together to indulge their love for analogue synthesizers and drum machines. This led to a project at which end a tape compilation resulted. Only 70 tapes were made and almost got forgotten. Now is the time some of these tracks find their way to a new medium and a bigger audience.
Add to playlist