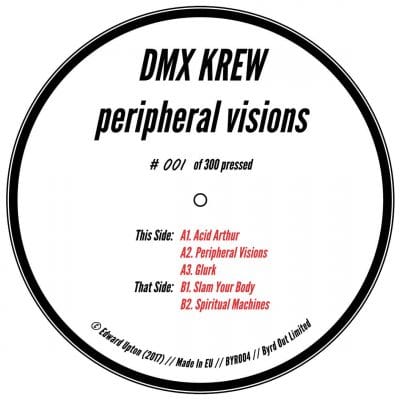 Peripheral Visions EP
Label:
ByrdOut
Set a reminder to get an e-mail notification when item is available
This release from DMX Krew, a.k.a. Edward Upton begins with a tribute from the artist to his father, whose voice is sampled on the track. This acid inspired track sets the tone for the rest of the EP continuing to delve into the realms of the 303. The release is only available on vinyl, and limited to just 300 hand numbered copies.
Add to playlist