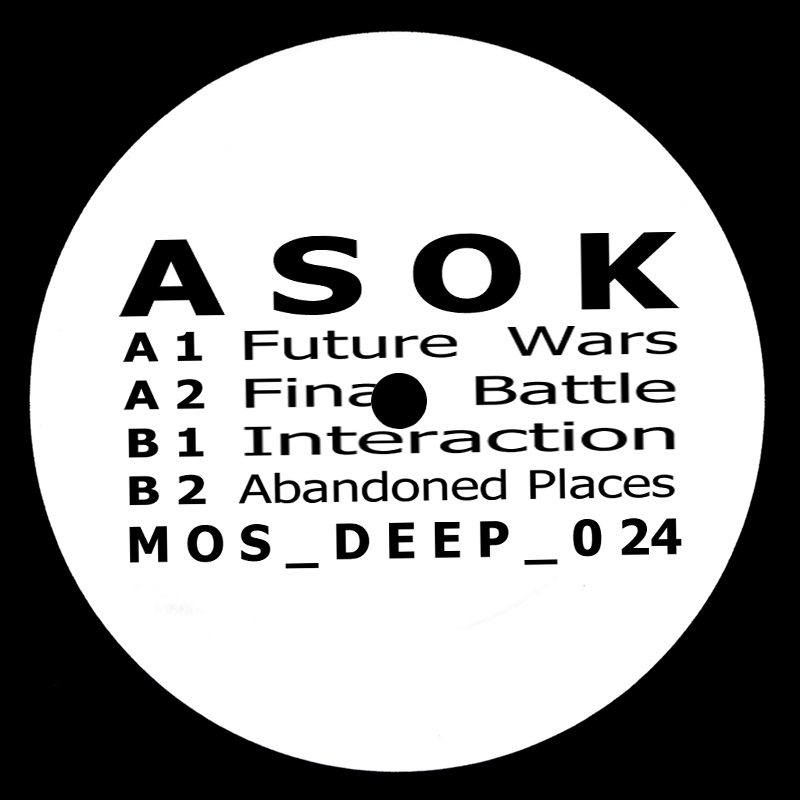 Future Wars 12″
M>O>S
In stock
After EPs on M>O>S Recordings and his own well formed Scenery label, Liverpool producer Stu Robinson aka ASOK now steps up with a solo release on M>O>S Deep.
With an analogue sound full of nostalgia, emotion and subtle shades Chicago, he perfect fits on this most considered underground label.
Up first is the beautiful melancholy of 'Future Wars', a track that, with its doleful pads, paddy drums and generous sense of space, leaves you feeling suspended in the cosmos. Then comes the rather more prickly 'Final Battle' with its spinning hi hats, daubs of acid and lingering pads. On the flip, 'Interaction' is a cleaner, clearer track that places its focus on a squelchy lead synth line that steps up, down and side to side. It's nicely mechanical and perfectly off sets the soft focus pads that swirl all around. Last cut 'Abandoned Places' is a slo-jack track with skittish, broken sounding hits and drums, more flecks of acid and rusted textures so real you can almost reach out and grab them. Once again, then, ASOK and MOS Deep have painted us an alluring vision of their beautifully imagined electronic world.
Add to playlist