Sale!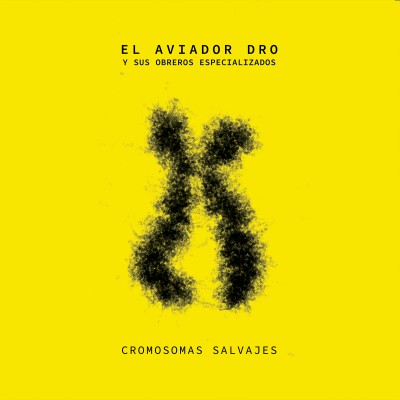 Cromosomas Salvajes LP
Mecanica
Out of stock
One of the most influential Spanish techno-pop bands from the 80s is finally taking back to life one of their most successful albums. Originally released in 1985, "Cromosomas Salvajes" marked a big step forward on the career of El Aviador Dro y sus Obreros Especializados. While keeping their message in support of the working class, nuclear energy and futuristic vision, this work had a top production, more dynamic compositions and included some of the fans favorites: "Himno Aéreo", "La Ciudad en Movimiento" and "El Color de tus Ojos al Bailar".
This new pressing has been restored and remastered from the original tapes. LP edition comes in yellow vinyl with gatefold jacket with an exclusive postcard, one sticker and includes all tracks from the original issue plus the b-side "Tejidos" and the unreleased track "Europa Arde en mi Interior" that was originally composed for the famous Eurovision Song Contest.
Add to playlist