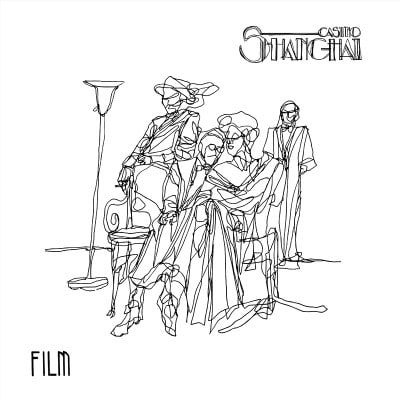 Film LP
Mecanica
In stock
Casino Shanghai was a "techno-pop" band started in the mid-80s in Mexico City. They released their debut and only album "Film" in December of 1985. An album considered today as cult status.
Casino Shanghai were part of a great cultural change in Mexico and its music scene. The band made various controversial appearances on TV when a band without a drummer or guitarist was unheard of. All members had been in different notorious bands in the local scene. Ulalume was the lead singer of The Casuals (Punk-New Wave) and DenseUndergrowth (Avant-garde). Carlos Robledo and Walter Schmidt were part of Size (Post-punk) and have been playing together for many years in Decibel (Experimental). Humberto Alvarez played with MCC (Prog Rock) and is currently a well-known musician and multi-instrumentist.
Before the band split-up they recorded two last songs in 1986, "Le Tombeau d' Edgar Poe" and "L'Action Minimal", as part of an unreleased solo EP for Ulalume. These tracks were edited in 2014 on 12″ by Mannequin Records together with a remix by In Aeternam Vale.
The music of Casino Shanghai was also used for the soundtrack of some Mexican films. "Crónicas de Familia" directed by Diego López and nominated for the Ariel Award for best original soundtrack in 1986, and "Juana La Cantinera" directed by José Loza.
"Film" has been restored and remastered for this new edition including all original tracks plus two bonus: "Le Tombeau d' Edgar Poe (Haunted Version)" and "Cuerpos Huecos" (Spanish version of "Hollow Bodies" available only on a promotional 7″). Limited to 350 copies on white vinyl with a new artwork and printed inner sleeve with photos and song lyrics.
Add to playlist