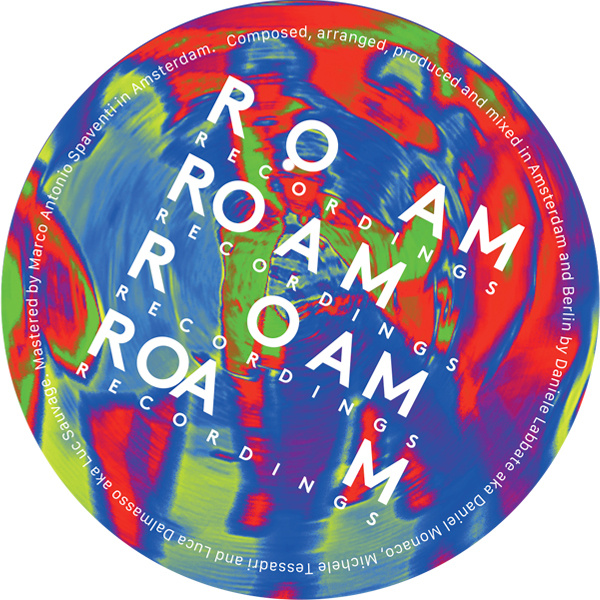 Paninari On Acid EP
Roam Recordings
In stock
On a newly arisen Amsterdam – Berlin axis, Daniel Monaco and Sauvage World unite for their first collaboration EP on San Francisco based Roam Recordings.
"Paninari On Acid" is a twisted tribute to the first golden age of Italian electronic music. Israeli talent Niv Ast turns the trip into a dance floor bomb, leaving no choice but to move with its chubby bass and synthetic lead lines.
"Teneré" was not only one of Milan's paninari favourite motorbikes but – most importantly – means "desert" in the Touareg language. This is where Monaco and Sauvage World are taking you for a lysergic adventure filled with sand through a solitary land.
Fabrizio Mammarella brings it back to the age of the machines and delivers an hypnotizing electro version, brilliantly mixing the Arabic tinged nuance of the original with unstoppable killer rhythms and robotic vocals.
Add to playlist