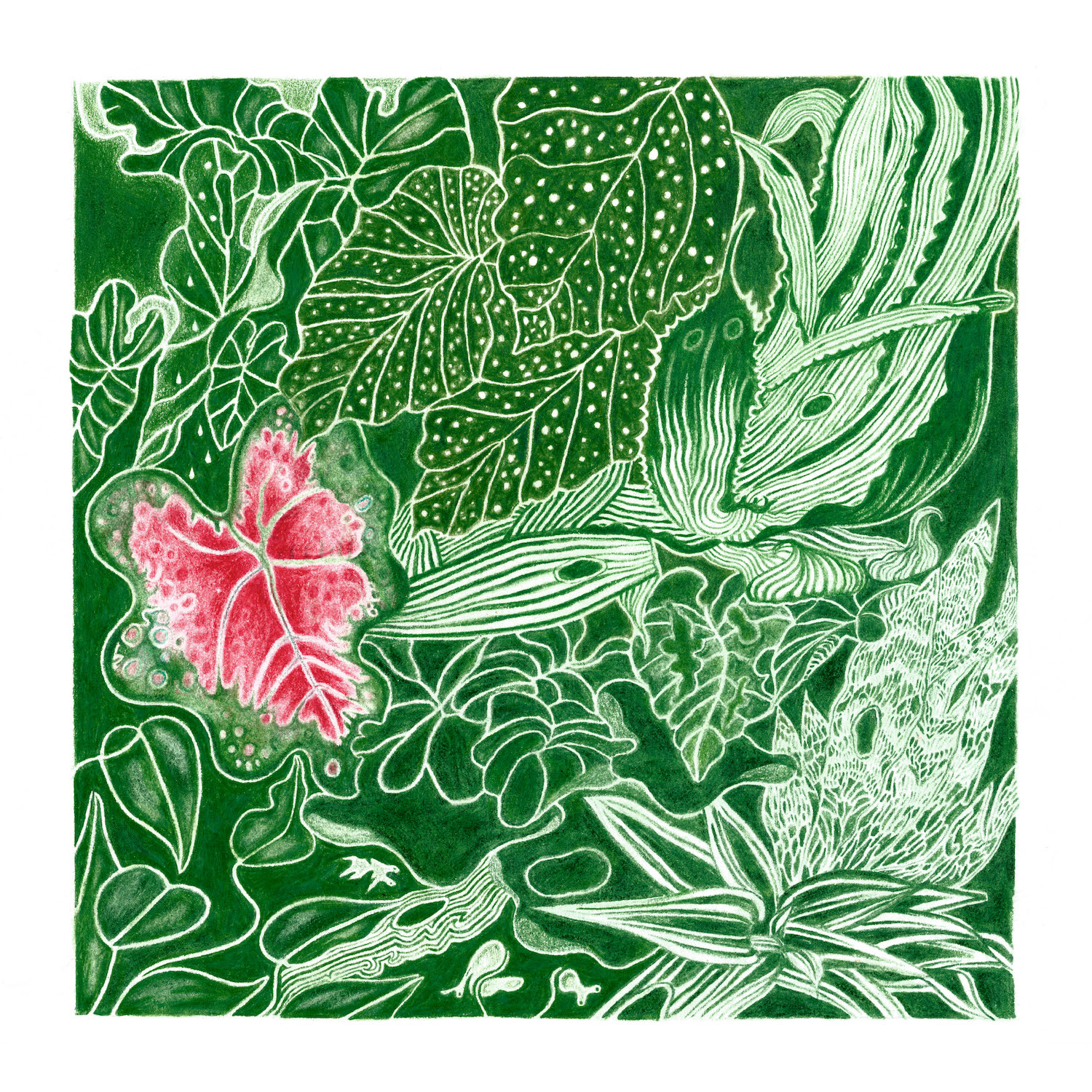 The Indoor Gardener LP
Invisible, Inc.
Out of stock
To say we're simply just "excited" to get this phenomenal album by Double Geography out would be a monumental understatement – it has been on rotation here at INVINC HQ pretty much constantly for a couple of months now.
Double Geography is Duncan Thornley, one half of Weird Weather who have released on Emotional Response, Going Good and the Whip+Lash imprint, exploring sometimes hypnotic, sometimes abstract experimental tech-tronica.
Double Geography, however, takes us deep into the undergrowth, into the world of plants. With tracks named after a variety of flora the music could loosely be described as laidback 'balearica'. However, where much of that genre (if it can even be called a genre) has spawned so much insipid, mediocre coffee table 'lounge music', The Indoor Gardener has retained that crucial element of tripped out psychedelia that transports us just that little bit higher.
Technical wizardry is also very much apparent. Thornley's day job as an audio engineer shows. The unique character of the sounds we're hearing seem as rich and diverse as the natural world that inspired their creation.
So relax, take a deep breath and take a wander round this botanic paradise – a psychedelic Garden of Eden for the 21st century.
"The perfect record for taking a trip without actually going anywhere….another winner from the Invisible Inc camp….will bring a bit of light to the dark times ahead" Alexis Le Tan [Full Circle / Bahnsteig 23 / Born Bad / Idle Press]
"So amazing…..all tracks sound spectacular" Monika Seta [Why People Dance / Dance In Chaos]
Add to playlist