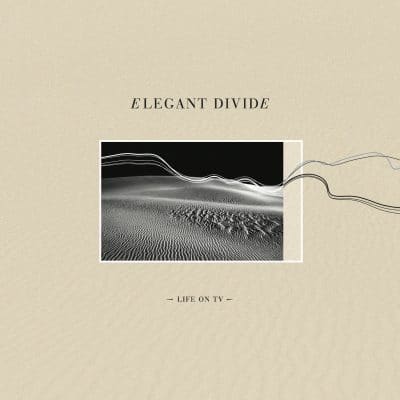 Life On TV LP
Nadanna
In stock
ELEGANT DIVIDE are Peter Oldroyd and Samantha Gare, based in London UK.
Formed in 2014 ELEGANT DIVIDE combines the talents of classically trained vocalist Samantha Gare and electronic pop music pioneer Peter Oldroyd. Peter is a well-known mix engineer and record producer, and best known for his 1980's experimental synth pop band Camera Obscura. Samantha, trained at The Italia Conti Academy of Theatre Arts, has experienced chart success before and lends her distinctive voice to the project. ELEGANT DIVIDE expresses the dichotomy of dark and light in electronic music with songs that explore lyrically the emotions of urban living. With the use of vintage synthesisers (Moog Prodidy / Source, Novation Bass Station, Nord Lead 2, Paia Fatman, Polyfusion Modular, Yamaha DX7) and drum machines (Roland TR-909 / TR-808 / TR-707 / TR-505, Yamaha RX17) their sound is rich and analogue, and Samantha's cool vocal delivery creates a mood that is simultaneously accessible pop and dark and haunting.
LP features: limited edition of 314 copies, 140 grams black vinyl, soft touch matte laminate outer sleeve, hand-numbered printed inner sleeve, DIN A4 lyrics sheet, mastered by Peter Oldroyd.
Add to playlist