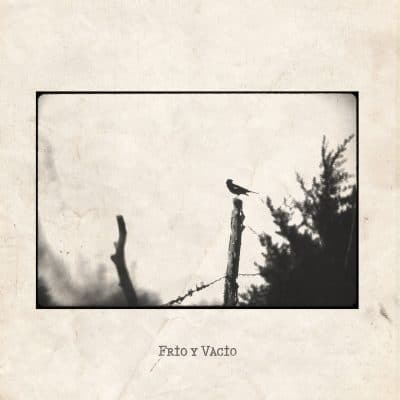 Frío Y Vacío LP
Dead Wax Records
In stock
Frío y Vacío is a band based in México City, formed in 2015 by the prolific Angel Kauff (vocals, guitar, synths, drum machine) and Jon Gil (bass, drum machine). Angel also created his more synth orientated Stockhaussen and Isotropía projects, Jon is also half of the Identik Fact project, the other half being his twin brother Jeremy Key who in turn is the guest vocalist in Frío y Vacío's song 'Autodestrucción'.
What Frío y Vacío do is a reflection of their name, meaning 'Cold and Void'. They have been influenced by different music genres, from post-punk and goth rock to cold wave and synth punk, all with a classic 80s sound. The lyrics are a consequence of Kauff's personal experiences and feelings. The music, a maelstrom of fast rhythms, sharp guitars, thumping baselines, everything to create an oppressive atmosphere, charged with a high load of electrostatic power that is released in almost every song. Pure, dark energy.
The first published material by Frío y Vacío was a 6-song digital only ep available from their Bandcamp site. The release was named 'Nueva Era De Comunicación'. Another song was added and the title was eventually changed to 'No Somos Máquinas'. At this point the first physical release saw the light in form of a 7-song cassette. More songs were added to the artist's Bandcamp, including two collaborations with other bands. 'Autodestrucción' was recorded with fellow Identik Fact vocalist Jeremy Key and 'Ansia' was co-written and sung by Makaria from the city of Rosario, Argentina.
So 12 songs now complete the first album by Frío y Vacío, an album that we have remastered entirely from the original mixes, exclusively for our vinyl release and are glad to present on a limited, hand numbered edition of 265 copies including download code, housed in a matt finish sleeve with insert (lyrics and credits).
Add to playlist