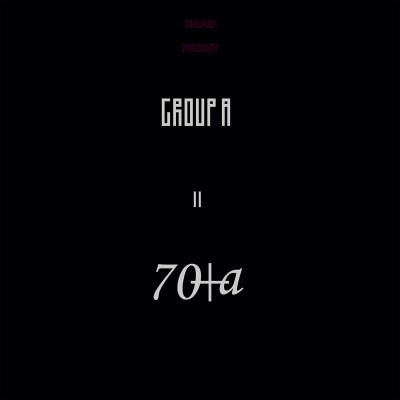 70 + a = LP
Mecanica
Out of stock
group A started in Japan in 2012 by Tommi Tokyo (synthesizers, electronic rhythms, vocals) and Sayaka Botanic (violin, tapes, voice). Since the beginning this project has been developing a very unique sound and image blending performance art and DIY post-punk. Their music could be described as a clash between UK industrial and Japanese underground from early 80s. Their shows are very conceptual and stagey with the use of looped projections and original outfits.
"Group A have been playing their mix of spiky noise, no wave minimalism and sinister cabaret on the road for the last four years. It's taken them from Tokyo to London and their present home in Berlin."
Wire Magazine, July 2016.
After some releases on digital format, cassettes and self produced CDs, including a 2-track collaboration with Tom Furse (The Horrors), their last album "70 + a =" is finally pressed on vinyl with a brand new extra track ("Deadly 16"). Deluxe edition with fine black paper silk-screened jacket and an exclusive insert with some graphics and notes.
Add to playlist