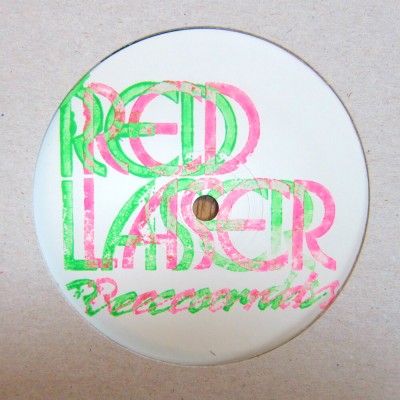 LeonxLeon 12"
Red Laser Records
Out of stock
LeonxLeon is Red Laser's man in Paris & an integral member of the infamous Les Yeux Orange collective. After dropping several tracks for the collectable Red Laser EPs LeonxLeon exports four monster jams melding metallic disco with slo-mo italo & breezy electro-funk.
'Beefcake' comes up with electroid percussive beats & stabbing synths before settling into a tightly wound groove punctuated by boogie-esque trims & details. The tempo is dropped down for 'I Am After All' Produced alongside manctalo hero Kid Machine it has all the recognisable hallmarks. A growling bass bumps up against italo-noir keys providing a deeply satisfying nugget of chuggers paradise. 'My Solar Brass' skips around the floor working an uplifting groove equally suitable for both sunset & sunrise. Finally 'The Train Tracks', included on the hard to find Red Laser EP5, is remixed by LeonxLeon's Parisian comrade Al Dente.  The original is worked up into a higher pitch & brightened finding new emotions amongst the highly pumped elements.
Limited to 150 copies with hand stamped labels in neon colours & in textured grey card sleeves.
Add to playlist