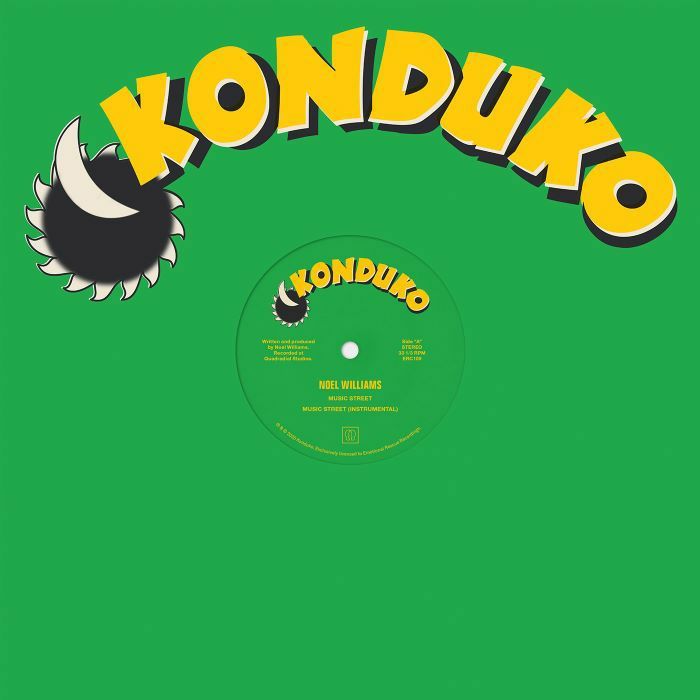 Music Street 12″
Emotional Rescue
In stock
The final release of music from Noel Williams' solo recordings reaches an apex, with Music Street. Electro as he would do it, with hooks and touches of an ear for pop, with added bass and swing, giving it that boogie.
Written with his wife, the late Betty Wright, appearing in 1983 on his Tashamba label – a spin off from Konduko – and some three years before her own, "pop" version was released.
Music Street pulses, a story of Downtown in song, with snap hats and programmed bass highlighting the shift from the Ex-tras "band" to a studio focus. Vocal and instrumental are a DX soundclash, as vocoder hits the Boogaloo beat.
The final Discomix moves close to the source, welcoming Philadelphia's Universal Cave collective of Brian Cassidy, Shawn Ryan and Ryan Todd to step up State side. The collective, party and label have been releasing cassettes, CDRs and 7″ edits since 2012, featuring the in-house's crew, as well as the likes of The Beat Broker, Jaz and DJ Duckcomb.
Their remix extends, loops, flips and dubs with respect and eyes on the floor. Teasing the intro, before vocal is loops and whirled, reverb and echo to fall through. That's where I want to be.
Add to playlist