Sale!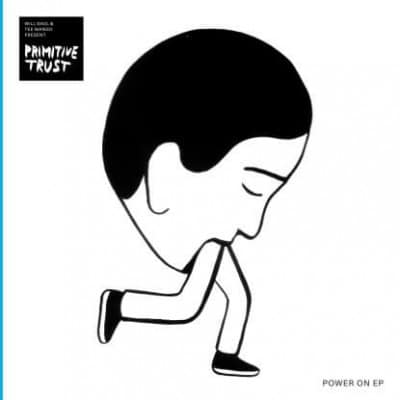 Power On (Skatebård Remix) 12"
Aus Music
In stock
'Primitive Trust is the coming together of two experienced musical minds. In one corner is Will Saul of the influential Aus Music empire, and in the other is Tom Mangan, aka Tee Mango, the producer who started Millionhands record and clothing label. The pair met many moons ago and reconnected recently at a festival in Morocco. They bonded over music, lunch and shared family travails – and as they both now live in Somerset decided a little local studio collaboration seemed all but essential.
Between them, these consumate country gentlemen have seen plenty a musical styles come and go, so decided their best route forward would be to make music to please themselves. To that end, they holed themselves up in Tee Mango's woodshed studio with the following ground rules: they would make music only with the gear they had (MPC 2000, Ableton, Roland 101, Juno, Fender Rhodes, various FX pedals) they would trust their instincts and go with first feelings they would embrace the joy of randomness if in doubt they would ask 'What would Carl do?' With that, you have the simple but effective MO of Primitive Trust.
These sessions have resulted in a series of three EPs to be released over the course of four months. Each EP will feature 2 or 3 original tracks and one fresh remix, with unique artwork and an illustration by all-around visual auteur Geoff Mcfetridge. Using the building blocks of house, and classic techno Primitive Trust can do zoned out and romantic, as much as driving and heady, but with an ease that comes from experience, years in the making. While tipping their proverbial hats to the past they also look to the future with their sound, mixing samples, wigged out synthwork and propulsive rhythms to create something honest and heartfelt that will stand the test of time'
Add to playlist