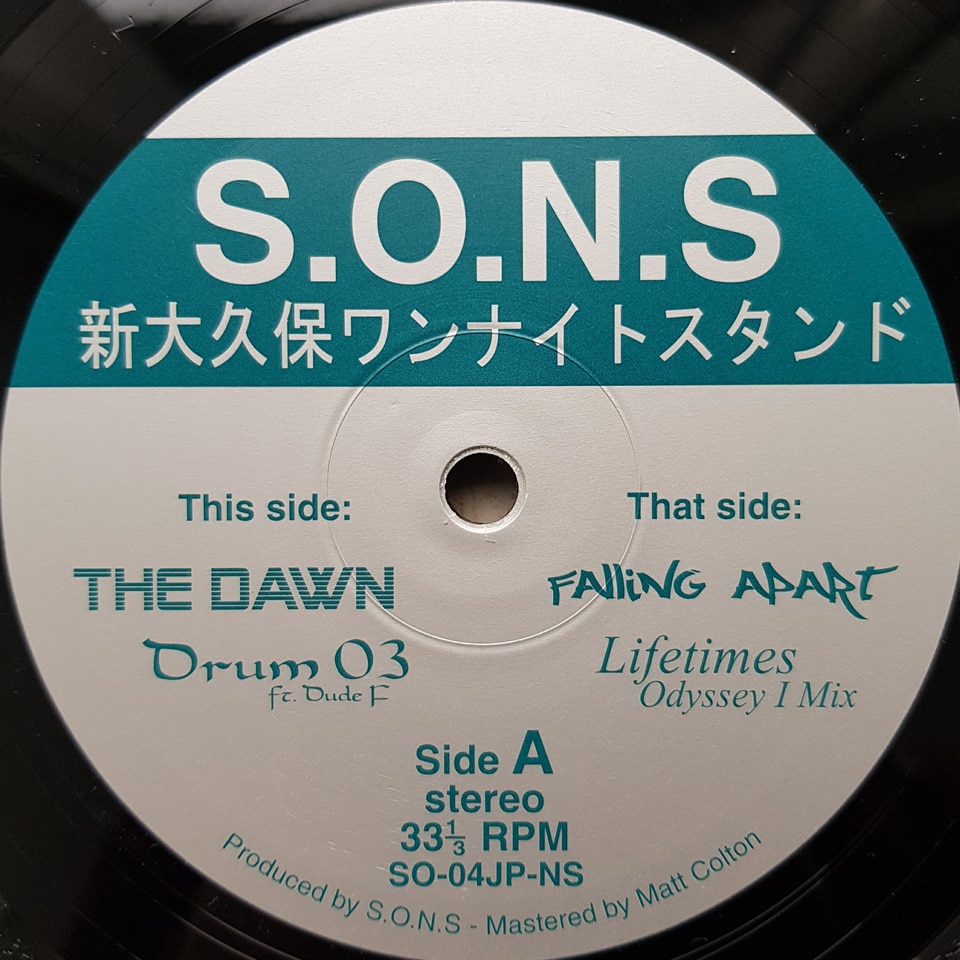 Shin-Okubo One Night Stand 2LP
S.O.N.S
Out of stock
S.O.N.S is back with the last instalment of the "T.O.K.Y.O" series.
This time it is a double 12″ called Shin-Okubo One Night Stand.
This record is made to be played using a turntable at home, at your friend's birthday party or at your uncle's wedding. Club use is possible too but no refund will be granted if you clear the floor.
Disclaimer: This record is not made to practice karaoke. This record is not made to replace the wheel of your bicycle, and using this record for this purpose can be harmful. No refund will be granted if the record or his owner is damaged this way
Add to playlist