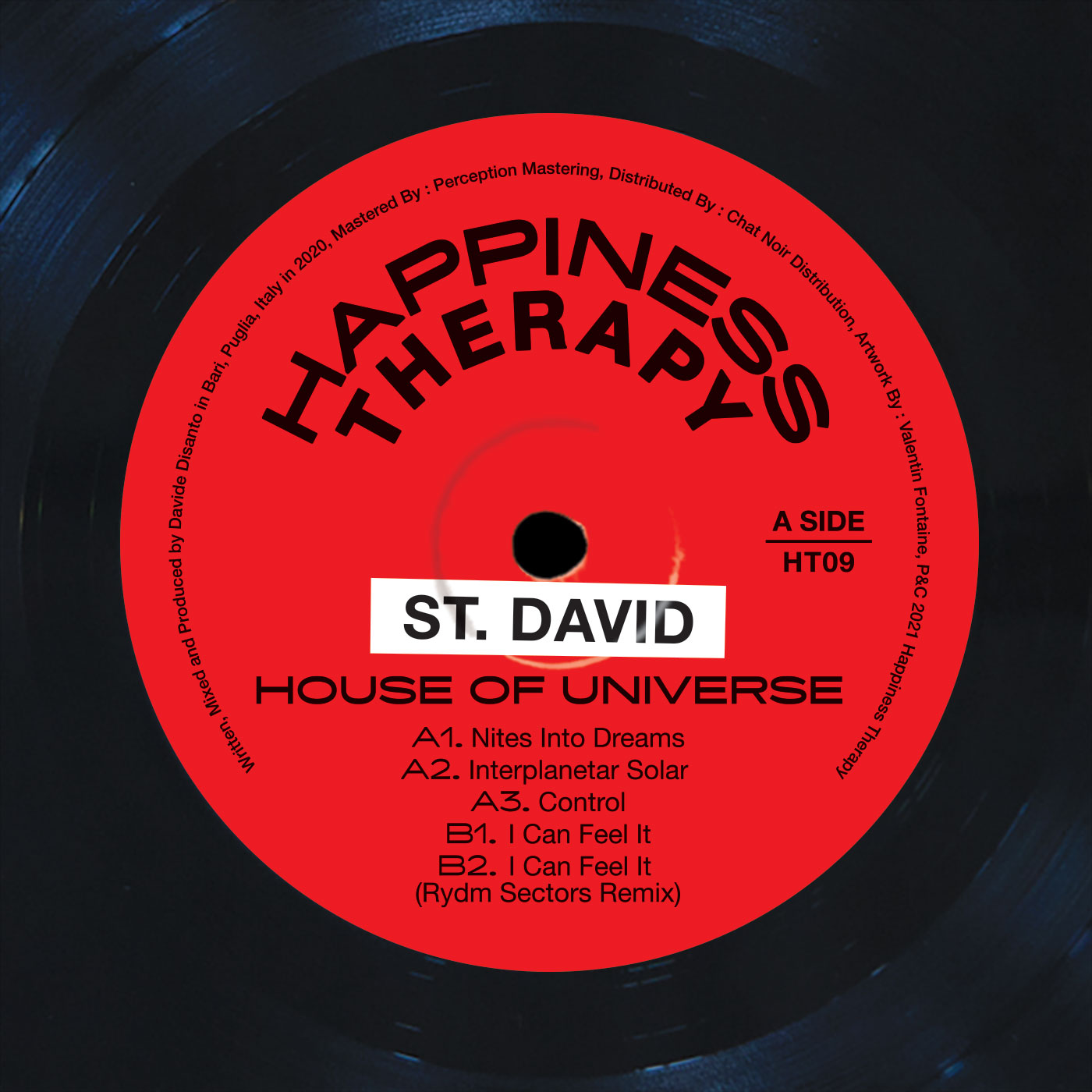 House Of Universe EP
Happiness Therapy
In stock
Italian producer, DJ, and founder of Theory Of Swing Records, St. David, makes his way onto French label Happiness Therapy's 9th release.
Known for his 90's powerhouse productions, St. David infuses disco, jazz, and classic drums to create his groovy and raw house sound.
Having released on renowned labels such as, Let's Play House, Politics Of Dancing and Skylax, St. David brings his American House inspired sound to Happiness Therapy's latest release, House Of Universe.
This five-track EP creates a 90's house focal point with its heavy percussion forward rhythms, deep jazz style bass lines, and classic house synth lines.
Opening the EP is Nites Into Dreams, a heavy pulsating house track driven by its bumping percussion, buttery bass lines, and balance out with its light and airy keys.
"Interplanetar Solar" follows with St. David's signature bumping kicks, forward driving bass lines, and hypnotic synth chords giving it that interplanetary feel.
Next up is, "Control", one of the heaviest tracks on the release with its industrial kick, psychedelic synths, and haunting vocals, making it a perfect warehouse track.
Lightening up the mood is "I Can Feel It", an uplifting jazz house track with swing style bass lines, classic house chords, and vibey flute melodics.
Closing out the EP is "I Can Feel It" remix by Cosmic Rhythm Records founders' Rydm Sectors, giving it a deep raw house spin making it a perfect closing track.
Add to playlist