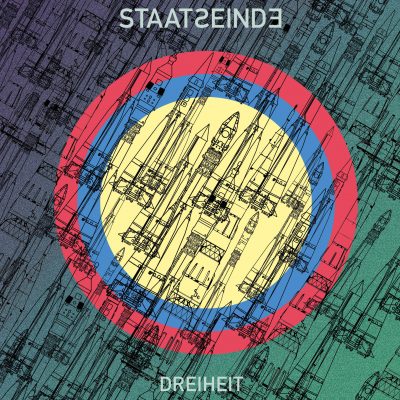 Dreiheit EP
Onrijn Records
In stock
Second release by Onrijn Records with cosmonaut heroes Staatseinde. Who treats us with their dystopian electro and synthwave drenched into dark distorted sounds.
Climb aboard their spaceship while "Ruimte Issues" starts with the countdown.  Travel through all kinds of different space/time dimensions with "Panspermia"  Finally you'll land your spaceship in "The City", a perfect track for all kind of humanoids in an intergalactic night club, ready to riot!
Turn the record over and our interstellar adventure continues with a classic fast electro track "Gut Gemacht" with a modern 2019 HAL's offspring vocoder. "Blaue Augen" will give you that haunting artificial intelligence EBM / Wave vibe.  The last track on the record "Glauben" is the perfect conclusion of this futuristic space adventure called DREIHEIT.
Land the Spaceship. Enter the Brave New World. Join Staatseinde.
Add to playlist